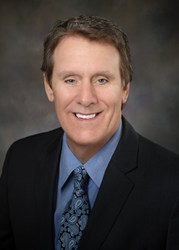 It's an honor to work with people so passionate about ensuring that the arts are expanded and enhanced in our community.
Santa Ana, California (PRWEB) August 08, 2013
Tim Shaw, THINK Together's Chief Development Officer, was appointed to the Board of Directors of Arts Orange County on Wednesday, July 31.
Arts Orange County is a nonprofit leader in building appreciation for, participation in and support for the arts throughout Orange County and is the official arts council for the County of Orange. Arts OC also plays a strong leadership role in advocating for quality arts education in the county's K-12 schools.
The Board of Directors of Arts OC is dedicated to supporting a vision that will establish the county as a national leader in fostering a creative community and innovative workforce.
"I have long admired the great work done by Arts Orange County," said Shaw, 48. "It's an honor to work with people so passionate about ensuring that the arts are expanded and enhanced in our community. With a son who recently graduated from USC with a Theatre Degree, I know firsthand the positive impact the arts make in our lives. Serving on the ArtsOC Board will provide greater opportunities for me to advocate for the central role of the arts in Orange County."
In his role with THINK Together, a statewide academic support and extended learning organization with its home office and strong programming in Orange County, Tim brings a unique perspective on the arts and arts education in particular. In his previous roles as CEO of the Irvine Public Schools Foundation and as Manager of External Affairs at the Orange County Great Park, Tim was a staunch advocate for expansion of the arts in our schools and public venues.
"Tim Shaw is a visionary community leader whom I've had the pleasure of knowing for many years," said Arts Orange County Executive Director Rick Stein. "I look forward to his contributions as a dynamic new member of our team, and to the opportunity for us to learn from one another so that we can strengthen the work that each of our organizations is doing in the community."
About THINK Together
THINK Together is one of the leading and largest nonprofit providers of academic support programs (early literacy, after-school, small group tutoring, summer learning, etc.) in the U.S., serving more than 100,000 students across 420 locations from San Diego to Sacramento. Partnering with school administrators and teachers, its academically oriented programs and dedicated team of 2,500 employees are helping students close the achievement gap. THINK is an acronym: Teaching, Helping, Inspiring & Nurturing Kids. For more information, call (888) 485-THINK or visit http://www.THINKtogether.org or http://www.facebook.com/THINKtogether.
About Arts Orange County
Arts Orange County was established in 1995 as the nonprofit, countywide arts council of Orange County, California. The council's dedicated staff and Board of Directors support a vision to establish the county as one of the top creative communities in the nation. To that end, Arts Orange County serves as a resource and advocate for the arts community, as a catalyst for leadership on arts issues, and as a sponsor of programs and services which enhance public awareness of arts activities and promote the development of the arts and arts education.