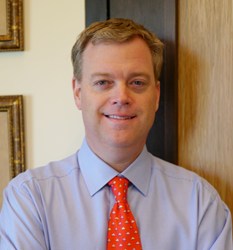 Charlotte, NC (PRWEB) August 06, 2013
Periodontist Dr. Shannon Parsons recently added the Laser Assisted New Attachment Procedure to the comprehensive list of services offered at his Charlotte, NC practice. Prior to LANAP®, patients in Charlotte, NC with periodontal disease could only restore their oral health through invasive traditional surgery requiring a scalpel to remove the bacteria. Many patients, dreading the pain, bleeding, and longer healing time that often accompanies this type of gum disease treatment, postpone seeking the care they critically need.
Patients who defer gum disease treatment dramatically increase their risk for a number of other serious health hazards. Advanced periodontitis provides a direct path for bacteria to enter the blood stream and circulate throughout the body. Consequently, gum disease can serve as the catalyst for systemic diseases like diabetes, heart disease, kidney disease, respiratory disease, and ischemic stroke. Given the prevalence of periodontitis among American adults, educating patients about the associated health hazards and their gum disease treatment options is more important than ever before.
LANAP® is a minimally invasive gum disease treatment alternative that offers many advantages over traditional surgery. In addition to a far more comfortable patient experience, which includes less bleeding and gum recession, Dr. Parsons can often save teeth that would have otherwise been extracted. LANAP® uses the highly sophisticated PerioLase® MVP-7™, the only FDA cleared laser on the market for gum disease, to vaporize bacteria as well as stimulate the bone surrounding the root of the tooth and encourage bone regeneration.
Despite the procedure's many benefits, only one percent of dental professionals in the country are currently certified to perform LANAP®. Dr. Parsons encourages anyone in Charlotte, NC with periodontal disease to take advantage of their proximity to a LANAP® certified periodontist and call his office at (980) 272-5772 to schedule a consultation today.
About the Doctor
Carolina Periodontics is a periodontal practice offering personalized dental care for patients in Charlotte, NC. Their leading periodontist, Dr. Parsons, received his dental degree from the University of Florida where he graduated with highest honors and third in his class. He then attended a three year residency in advanced Periodontics training at the University of Florida where he served as chief resident for two years. Dr. Parsons is part of one percent of dental professionals providing the only FDA cleared laser procedure for gum disease and periodontal treatment. To learn more about Carolina Periodontics and their dental services visit their website at http://www.carolinaperio.com and call (980) 272-5772.