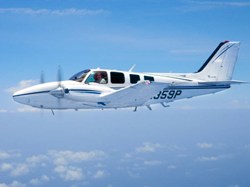 Santa Cruz CA (PRWEB) August 08, 2013
Bahamas Habitat approached Clean Water Systems with a need to provide drinking water to an orphanage and mission in Ouanaminthe, Haiti which is near the border with the Dominican Republic on the north coast. The mission is called Sur le Rocher and is supported by a non-profit group called Future For Haiti. The water source is from a well and fills a storage tank on the roof. Safe drinking water free of bacteria was needed for the mission, but it had to be reliable, low cost, and easy to maintain.
Ceramic drip filter systems were selected, and five systems were provided. Each system can produce ½ gallon or approximately 2 liters per hour. The system filters by gravity requiring no pumping. Filters can be cleaned up to 300 times and can filter approximately 26000 gallons of water before needing replacement.
The purifiers remove bacteria, protozoa and cysts, including micro-organisms that cause typhoid, giardiasis, cholera, amebiasis, bilharzia, and cryptosporidiosis. An average pore diameter of only 0.2 micron prevents the smallest bacteria from passing through. Permanently embedded silver in the ceramic structure of the filter prevents microbial growth.
Gene Schmidt, a professional engineer and President of Schmidt Consulting Group, organized the effort and flew the filters down to Haiti from the U.S. along with other supplies and donated items.
"On this trip, we had three airplanes with 14 people and about 1000 lbs of school supplies, clothes and the water filters. We flew into Cap Haitian then drove to Ouanaminthe near the border with the Dominican Republic on the north coast. The mission is called Sur le Rocher (SLR). It is run by Pastor Willio Joseph and consists of an orphanage for 33 kids, a free school for 1100 students and a small church that shares space with the school. We've been supporting for more than a year and have assured ourselves that it is a legitimate operation doing important work for the kids in this small border town," said Mr Schmidt.
Clean Water Systems & Stores Inc specializes in water treatment systems for contaminated well water in North America and around the world. The company provides custom easy-to-install whole house water treatment systems and commercial filtration plants in a large variety of different types and configurations including systems for removing iron, manganese, sand, odors, bacteria, turbidity and sediment.