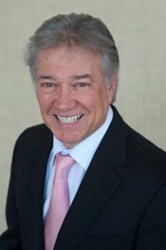 Dallas, TX (PRWEB) August 06, 2013
Dr. Michael Neeley is pleased to offer patients state-of-the-art gum disease treatment with the Laser Assisted New Attachment Procedure (LANAP). Patients who need dental implants in Dallas may be interested to learn about how treating gum disease prior to surgery can increase the effectiveness of dental implant placement. One of the leading causes of tooth loss is actually gum disease. Dr. Neeley recommends that sufferers of periodontal disease seek periodontal disease treatment in the early stages of the disease.
Many cases of periodontal disease go untreated. The redness and inflammation associated with gingivitis often seem innocuous. Even though patients may be experiencing discomfort, they often refuse to seek gum disease treatment out of fear of traditional, cut-and-sew treatment methods. When left to its own devices, the bacteria that cause gum disease can destroy the tissue surrounding the teeth. This can ultimately lead to tooth loss.
With LANAP, Dr. Neeley can not only treat gum disease, but is also able to potentially save teeth. The laser stimulates regeneration of the cells in the bone underneath the tooth. The stimulation of healthy tissues and bone can stabilize the tooth and save teeth that would otherwise need to be extracted. While stimulating bone regeneration, the laser also removes gum disease by only touching the unhealthy tissue, reducing the risk of gum recession by not removing any healthy gums.
In the case that a tooth cannot be saved, Dr. Neeley offers dental implants to Dallas patients. It is often recommended that diseased tissue is removed from the mouth before a dental implant is placed. LANAP is helpful in effectively removing tissue damaged by gum disease before the dental implant procedure, thus ensuring the best results in many cases. Once the mouth is free of disease, a titanium base will then be placed in the bone of the jaw. On the base, Dr. Neeley will position an abutment, or attachment piece, and a crown will be connected to the abutment, specially designed to blend in with the other teeth in the mouth.
Dr. Neeley encourages patients to consider LANAP treatment for gum disease. Patients who will need dental implants in the Dallas area may also want to inquire about how LANAP could be used to optimize the effectiveness of their upcoming implant surgery. Visit http://www.dallasdds.net for more information.
About The Doctor
Michael Neeley, DDS, PA, is a general dentist offering personalized dental care for Dallas, TX gum disease patients. Dr. Neeley is part of one percent of dental professionals providing the most recent FDA cleared laser procedure for gum disease and periodontal treatment. To learn more about Michael Neeley, DDS, PA, and his dental services visit his website at http://www.dallasdds.net and call (214) 306-9033.