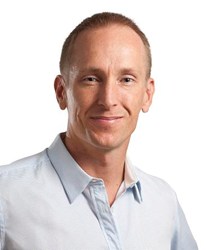 There are so many creative ways to get the word out about your business, so don't get hung up on the ones that don't appeal to you.
(PRWEB) August 09, 2013
Setting up a new business is hard enough, but it can be even tougher if you're new in town warns business coach Casey Gollan in his latest need-to-read bulletin, A Handy Guide to Marketing a New Business.
The leading Australian business mentor explains: "Even after you're all set up, you're still left with the monumental task of getting out there and marketing a new business in a town where you don't know anyone. You know you need to get your name out there, but how?"
He suggests taking a step back and learning local culture and values. This, he advises, should be part of any new business's marketing strategy, and should happen before any potential entrepreneur even thinks about marketing a new business.
The questions the company mentor suggests businesses ask themselves centre round the idea of their ideal client, pricing structure, spending habits and behaviour, demographics and competition.
The Guide suggests the following online and offline ways to kick start a new enterprise:
1. Join the Local Chamber and Networking Groups
This is a must and a great place for a company to start its marketing efforts. Here they can find which networking groups and organizations influential business owners are part of. A new business could also offer to sponsor a local meetup group, which would allow them to offer discounts to group members.
2. Be Present on Social Media
Social media now accounts for 18% of total time spent online, so businesses can't afford not to incorporate it into their marketing strategies, the business adviser warns.
He says: "In particular, make sure you have a Facebook page as that's the number one way social media users now prefer to connect with businesses and brands. Make sure you list your business's hours of operation, location, and give potential customers an easy way to contact you."
Regular updates of interesting content, competitions and discounts are also crucial.
3. Offer to Teach a Class
Offering to teach a local class can not only win a business new customers, but also increase people's perception of an entrepreneur's expertise in their field.
4. Put an Ad on Craigslist
Putting an ad on Craigslist is completely free, and in certain niches can drive a surprising amount of traffic and sales. New businesses should consider posting to multiple cities and develop unique ads for each.
5. Set Up a Referral Program
Businesses that have already been lucky enough to have a few happy customers should offer them an incentive to share the good news about their business with others. A client referral program can be a great way to not only attract new customers, but also help retain current ones.
6. Direct Mail
Direct mail can be tricky until a new business has set up a list, Gollan says, and buying or renting lists isn't always the best way to do this. He suggests businesses consider teaming up with a non-competing, complimentary business in the area who already have a healthy list.
Gollan adds: "For a relatively small fee, many businesses will allow you to advertise on their mailings. In fact, some businesses manage to completely cover the costs of their own mailings through selling ad space to other businesses."
7. Blog
Business mentor Gollan points out that many customers visit websites before they set foot in stores – and what they see on those sites will often play a part in a decision to visit a store. Therefore businesses should take advantage of this by regularly posting engaging content on their business blog and perhaps even set themselves up as experts in their niche by posting how to videos and helpful tips in a supportive and helpful tone.
8. Creative Business Cards
Local businesses need to put themselves 'out there, by attending local networking groups and events. Unique and memorable business cards can help a business stand out from the crowds.
9. Car Decals
Some people love 'em, some people hate 'em, but decals do get a business name out there.
Business expert Gollan concludes: "There are so many creative ways to get the word out about your business, so don't get hung up on the ones that don't appeal to you."
Find out more online and offline marketing tips in the full post here as well as other essential business tips and advice today at http://www.caseygollan.com.au .