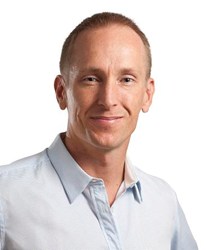 The offline world and the online world are different in many ways, but similar in the basic ways. The sales process is the same.
(PRWEB) August 11, 2013
In Website Tips: How to Get More Traffic and Convert Visitors he admits the tasks sound simple but warns that they only work with the right application and a lot of hard work.
First, business coach Gollan advises website owners to think of their website as 'the salesman that never sleeps.' People come to a website from a variety of sources, he explains, and it's the job of the site to clinch the sale.
Next he advises thinking about creating a Minimum Viable Website.
"A business website doesn't have to be expensive, but it does have to be effective," he says.
Creating a minimum viable website allows a business to have a website that will earn traffic and customers without having to invest any more money than necessary, says business guru Gollan. This is similar to the minimum viable product strategy which allows a product to come to market much sooner than it would if the creators tried to create the perfect product from the beginning.
A business taking this approach in terms of a minimum viable website means testing the online waters to see how much traffic and new customers it's possible to achieve without investing too much money.
Depending on the business a website should cost anywhere from a few hundred dollars to a few thousand for e-commerce functionality. There are free design templates and a designer can customize to match the company's brand. A content management system meanwhile makes it easy to make changes on the site.
Company coach Gollan advises new businesses to consider using the free blogging software WordPress which is increasingly being used to supply full websites. Shared hosting and a domain will cost money but not much.
He adds: "The moral of the story here is you can create a business website without going all in right away. Dip your toe in the water, see if there is momentum and once things start to show promise you can go full in with custom design, conversion testing and other expenses that will increase sales and profit."
In terms of traffic Gollan says the online world isn't that different from the real one. In other words, sources of business are much the same online as they are in real life – paid advertising, word of mouth, first-class marketing.
An excellent business with great products will always be talked about online, he explains. The goal is to get existing customers to recommend the business online.
It's a good idea to create Facebook, LinkedIn, Pinterest and other social media sites, says Gollan, in order to access existing audiences. In return a business should provide entertaining content - something useful, interesting and entertaining such as inspirational quotes, photos, guides and tips for living a better life.
Search engines are the other big source of traffic for websites and in terms of SEO it's important to focus on the target customer. The general rule with SEO is to focus on one keyword per page.
When it comes to paid advertising this is available on both social media sites and search engines. One strategy would be to use paid advertising to help build a following on social media sites with the goal of marketing to a growing audience in future, advises Gollan.
Converting visitors is all about the sales funnel. Once a company's website is up and running and traffic coming in it's time to convert those visitors into paying customers. The website should have concise info about the company and easy links to pricing (if e-commerce) and how to contact the business.
When it comes to the 'sales funnel' a salesman wouldn't ask a potential customer to purchase immediately. He or she would ask questions first then provide answers. The same applies with a company website, says leading Australian business coach Gollan.
He concludes: "The strategy for creating a business website above is simple, but it is hard work. You have to understand your audience, find where they are spending time online, get them to come to your website and convert them into customers.
"The offline world and the online world are different in many ways, but similar in the basic ways. The sales process is the same."
Find more coaching tips on Gollan's website today right here.