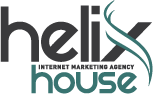 Helix House is poised to be one of the most effective and most respected Internet marketing firms in the industry.
Tempe, AZ (PRWEB) August 08, 2013
Helix House, a uniquely innovative Internet marketing firm dedicated to outstanding customer service and exceptional client satisfaction announces its latest placement in the running for advanced positioning with "TopSEOS.com." The best local search firms are routinely analyzed and rated by TopSEOS.com. In the latest report released by TopSEOs.com, Helix House scored an impressive number 7 on a list of 30 top Internet marketing service companies located throughout the region. This signifies an upward trend in the overall movement of Helix House over the last several months as one of the premier Internet marketing firms in the country.
TopSEOs.com is a respected and trusted name in the rating of various Internet marketing firms. As an independent research firm it generates a monthly list of the top 30 local Internet marketing firms. The standings are published on a monthly basis to help identify the best Internet marketing firms in the region based on overall strength and competitive advantage. Local businesses as well as businesses across the country routinely turn to the standings generated by this company to help decide which firm will best suit their company's Internet marketing needs.
The primary objective of this ranking service is to help determine which local Internet marketing firm produces the best overall results in terms of Internet visibility. TopSEOs.com uses a variety of parameters and metrics to help determine' which Internet marketing firm provides the best services overall. By analyzing a variety of metrics, the company is able to evaluate and compare Internet marketing firms based on local search engine optimization solutions. The metrics used range from general reporting to localization as well as optimization, keyword selection and needs analysis. As an independent reviewer that provides ratings to Internet marketing firms, TopSEOs.com provides a valuable service to businesses looking to increase their online presence and online exposure.
Helix House, as a premier Internet marketing firm has maintained a consistent presence in the monthly results generated at TopSEOs.com. In addition, Helix House has achieved similarly impressive results in other research firm findings. Helix House provides a full host of services including web development, e-mail marketing, video production, local search optimization, search engine optimization, social media marketing strategies, as well as a host of other search engine marketing products. The company is quickly gaining in popularity and with the latest results published by TopSEOs.com, Helix House is poised to be one of the most effective and most respected Internet marketing firms in the industry.
Helix House is a highly innovative forward looking online marketing agency located in sunny Arizona and breezy New Mexico that has consistently exceeded industry expectations to routinely rank highest among some the best online marketing companies in the country.