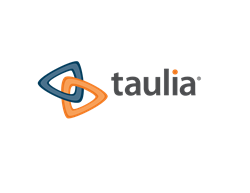 San Francisco, CA (PRWEB) August 07, 2013
Taulia, the market-leading SaaS platform for dynamic discounting, announced that it has been chosen by AlwaysOn as one of the AlwaysOn Global 250 Companies to Watch. Inclusion in the AlwaysOn Global 250 Companies to Watch signifies leadership amongst its peers and game-changing approaches and technologies that are likely to disrupt existing markets and entrenched players. Taulia was specially selected by the AlwaysOn editorial team and industry experts spanning the globe based on a set of five criteria: innovation, market potential, commercialization, stakeholder value, and media buzz.
Taulia and the AlwaysOn Global 250 Companies to Watch will be honored at AlwaysOn's tenth annual Innovation Summit.
This two-day executive gathering that highlights the significant economic, political, and commercial trends affecting the global technology industries. Innovation Summit's goal is to identify the most promising entrepreneurial opportunities and investments in the global tech industry.
"A mature mobile marketplace, coupled with reliability and stability in the cloud, is bringing innovation and opportunity to the Global Silicon Valley. New ideas and innovations are continuing to expand, with applications appearing and becoming indispensible almost overnight. Both business and consumer users are swiftly adapting to the new digital age, demanding fast response, nimble apps, and reliable infrastructure. This year's up-and-comers are quickly moving into prosperity and finding an audience with an insatiable appetite for what they have to offer," says Tony Perkins, founder and editor of AlwaysOn. "The technology marketplace is being bolstered by the companies that made this year's AlwaysOn Global 250 Companies to Watch list. We congratulate the AlwaysOn Global 250 Companies to Watch, companies that our editors believe represent some of the highest-growth opportunities in today's private company marketplace."
The AlwaysOn Global 250 winners were selected from among hundreds of other technology companies nominated by investors, bankers, journalists, and industry insiders. The AlwaysOn editorial team conducted a rigorous three-month selection process to finalize the 2013 list.
Taulia helps organizations easily automate and maximize supplier discounts, strengthening supplier relationships and reducing friction within the financial supply chain. Taulia's product lineup, Taulia Business Exchange™, includes eInvoicing, supplier self services and an innovative dynamic discounting platform that enables the world's leading brands to save millions annually. Taulia's unique offering and remarkable growth rate were deciding factors for the company's inclusion on the list.
A full list of all the AlwaysOn Global 250 winners can be found on the AlwaysOn website at:
http://aonetwork.com/Announcing-the-2013-AlwaysOn-Global-250-Top-Private-Companies/
About Taulia
Taulia provides cloud-based invoice, payment and dynamic discounting management solutions for large buying organizations throughout the world. Organizations can reduce their total spend and achieve double-digit returns on cash positions, while allowing their suppliers opportunities to benefit from early payments, eInvoicing capabilities and low-cost financing options. Some of the most innovative brands in the world rely on Taulia, including Coca-Cola Bottling Co. Consolidated, Pfizer, Pacific Gas & Electric, Hallmark, John Deere and other Fortune 500 companies from various industries. Taulia is headquartered in San Francisco, California with offices in London, Düsseldorf, Germany, New York City and Park City, Utah. For more information, visit http://www.taulia.com.
About AlwaysOn
AlwaysOn is the leading business media brand connecting and informing the entrepreneurial community in the Global Silicon Valley. Founded by Red Herring founding editor, Tony Perkins in 2003, AlwaysOn's mission is to continue to lead the industry by empowering its readers, event participants, sponsors, bloggers, and advertisers like no other media brand.