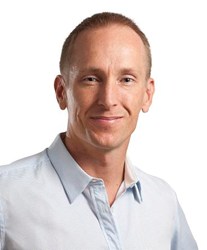 "Finding the right social media manager means you must understand your own company needs, goals and budget for growing your brand online.
(PRWEB) August 13, 2013
"Hiring a social media manager can be a tall order to fill because social media is quickly producing a steady field of savvy marketers and specialists that cater to the vast networks that comprise social media, says business coach Gollan.
"Finding the right candidate will require that you understand your own company needs, goals and budget for growing your brand online.
"Once you have a foothold of those metrics, then you can comfortably implement several of the strategies above for selecting a social media manager to be the voice of your ambitious and growing brand."
In his tip sheet Social Media Manager: Casey Gollan's Guide to Finding the Right Person, the Australian business coach admits that social media is still relatively new which could account for lack of investment in the area. But the best traits in a social media manager are the same as those found in traditional managers, he insists.
Today mobile use is pushing social use even higher among Internet users. As a result social media is a way for companies to earn new customers – provided they have the correct strategy in place. But in order to develop and implement a strategy a manager is needed.
A social media manager is the "online voice" of a business, says company mentor Gollan, so it's important a company is confident that person will be able to speak for the brand. As a company, that voice must be one that is responsive, service oriented and engaging.
Most companies have been getting by with the people they have on staff. These employees will update social accounts like Facebook and Twitter, but there has to be one person firmly entrenched in social media success.
If hiring a social media manager is a necessity for a company it needs to know what steps to take to bring on board the strongest social media manager to best serve them.
A Close-Up Look at the company's Social Media Needs is a good start. Customers and clients use social media to "connect" with a company, often long before they ever need a product or service. It's part of the discovery phase in the sales cycle with customers.
Companies that fall behind the curb in the social media arena run the risk of losing a firm hold on their pre and existing target market.
The right candidate should have general business and marketing knowledge. If a candidate cannot articulate a firm's overall goals for growth they won't be able to implement and strengthen its social media endeavours.
Companies should ask candidates questions such as whether they can provide a slim-downed version of a proposed Social Media Marketing Plan at interview, cite five leading social media brands (influencers) in its market, and be able to explain the difference between managing social media campaigns and growing a social media presence
The company should also consider:

Length of experience in a previous Social media manager role
What social media networks have they used to craft their own social media influence
Does their experience match the salary range in relation to the scope of the company's social media goals and budget
Are they active members of any professional social media focused organizations or blogging communities?
All too often companies execute interviews in a very provincial manner, says leading business coach Gollan. They meet and greet, ask an onslaught of questions to candidates, then ask candidates if they have any questions and tell them that they will be in touch.
Social media is a pulsating industry that thrives on discovery, interaction and community. Companies should use the interview to deliver an experience that will match a typical day for a social media manager. Candidates should be available for a half-day or two hour interview experience.
They should then have carte blanche to serve the firm as their social media manager during that time. A company can then uncover a potential social media managers "on the job" skills such as:
The tools do they use to generate leads (Hootsuite, Tweet Deck, etc).
Writing a blog on a recent promotion then tweeting about it.
Draft pitching to five influential bloggers for guest posting opportunities
Creating the company story via Pinterest
Creating a Facebook or LinkedIn advertisement budget for the upcoming season
"This can be time consuming on the behalf of you or senior management or HR team," admits Gollan, "but it is better to audition a candidate now, versus later discovering that the candidate could not perform the job they said they could during a traditional interview."
Find more social media, marketing and general business tips at Gollan's website today.