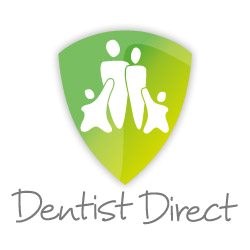 With dental implants, we're helping our patients realize that they don't have to be unhappy with their smiles for life
Colchester, Essex (PRWEB) August 07, 2013
Dr. Neel Sanghavi, a cosmetic dentist in Colchester, Essex recently began offering dental implants to patients who want to improve their smile. Dr. Sanghavi has extensive training and experience in implant dentistry and completed the requirements to practice implantology. Dr. Sanghavi understands the psychological effects associated with missing or unattractive teeth and is happy to now provide his patients the opportunity to overcome those perceptions.
"With dental implants, we're helping our patients realize that they don't have to be unhappy with their smiles for life," said Dr. Neel Sanghavi, dental implants dentist in Colchester, Essex. "We welcome all consultations to discuss whether a patient is a candidate for dental implants."
Implants are produced in a variety of sizes and Dr. Sanghavi will help the patient determine which size is appropriate. Most dental implants are root shaped and made of titanium. A root shape implant closely resembles the root it replaced and fuses with the bone. When the process is complete, prosthetic attachments such as crowns, bridges, or dentures are placed. Surgery for implants can be completed as an outpatient procedure with the use of sedation.
Dental implants are strong, secure and reliable. Implants also help stop periodontal diseases from forming. Infections and periodontal disease occur in the spaces between missing teeth that are left open, which subsequently may affect the person's ability to eat or speak.
"At Dentist Direct, we stand by our philosophy that optimal oral health and aesthetics is possible without the excessive prices," said Dr. Neel Sanghavi of Dentist Direct in Colchester, Essex. "We listen to our patients' concerns and ensure their well-being, care and ease is at the forefront of our mission."
The team at Dentist Direct continually works to expand their knowledge and access the latest in dental technology and as a result, continues to remain at the forefront of dentistry. They provide comprehensive dentistry utilizing a variety of breakthrough technologies. Dr. Sanghavi uses Waterlase dentistry and provides Smile Align in Colchester, Essex. For patients who suffer from unnecessary and undesirable snoring, he also provides a snoring appliance to treat patients.
In 2004 Dr. Sanghavi received his postgraduate degree from the Royal College of Surgeons of Edinburgh after he earned his dental degree from Liverpool. He has extensive training in restorative dentistry and he has completed continuing education courses in the U.K., U.S., and Europe.
For more information about dental implants, Dr. Sanghavi or the dental services provided at Dentist Direct, please visit http://www.Dentist-Direct.co.uk/colchester and http://www.youtube.com/watch?v=ymiPupf4GsA/.