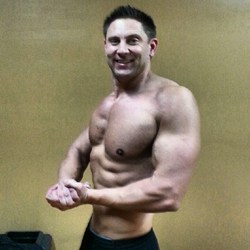 (PRWEB) August 07, 2013
Scott Tischler of Tischler Brothers Fitness unveils the four secrets to rapid muscle recovery for the end of summer.
1. Eat more food throughout the day. This may seem counter-productive but it is in fact a very good thing to do. Most bodies do not get enough food throughout the day. After too long without food the body starts to slow down its metabolism because it goes into starvation mode. The body will then start to pull nutrients from wherever it can like muscles. Without these nutrients the muscles cannot grow nor can they heal properly. Instead of eating two or three large meals throughout the day the better option is to eat six to eight smaller healthy meals throughout the day.
2. Get proper sleep. The body does most of its recovery when it is at rest. Without proper sleep the body does not have time to heal so then it will continue to be sore for longer. The longer the muscles are sore the longer it is taking for them to recover.
3. Treat the muscles to a massage. Massages in fact help to release the lactic acid that is in the muscles after a workout. A daily massage will help muscles recover much quicker and with less soreness. If a daily massage is not an option then once a week or once every two weeks will help. Something is better than nothing when it comes to massages.
4. Hydrate, hydrate, and then hydrate some more. This cannot be stressed enough. Without proper hydration the muscles will continue to be sore. The more the body is worked out the more the body sweats which means that the body needs more water.