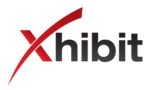 Tempe, Arizona (PRWEB) August 07, 2013
Xhibit Corp. (OTCQB: XBTC) ("Xhibit" or the "Company"), a leader in digital advertising and marketing services, announces that company co-founder Chris Richarde has resigned his positions as President and Director of the Company, as well as all positions held with the Company's subsidiaries, effective July 31, 2013.
Mr. Richarde's resignation comes as Xhibit is undergoing changes to accommodate its merger earlier this year with SkyMall and the integration of the two existing operations under a single management group.
"I am leaving Xhibit now in order to facilitate the smooth transition to new management under the guidance of Kevin Weiss, who joined the Company as part of the SkyMall merger," said Chris Richarde. "The Company will benefit tremendously from the depth of experience that Kevin brings to the Company."
Kevin Weiss, CEO of both Xhibit and SkyMall commented, "Chris has been a key architect in the design and development of Xhibit. His vision from the very beginning has been to create a unique and different experience for customers in the world of digital media. It is no small task to assemble a wide range of service offerings and a world-class leadership team, but Chris's tenacity has been a key differentiator in getting us to this point in our history."
Mr. Weiss went on to say, "I believe the Xhibit team can build on the foundation Chris established and create value for our shareholders, partners, customers and employees. I want to thank him for his service to the Company. We all wish him well in all of his future endeavors."
About Xhibit Corp.
Xhibit Corp. owns and operates SkyMall, a multi-channel, direct marketer offering high-quality, innovative merchandise from top direct marketers and manufacturers through the iconic SkyMall catalog and website, SkyMall.com. The SkyMall catalog is seen by approximately 88% of all domestic air passengers reaching more than 650 million travelers annually. Founded in 1999, SkyMall Ventures (SMV) is an innovative provider of merchandise, gift cards and experiential rewards reaching millions of loyalty program members in some of the most well-regarded loyalty programs in the country. SMV provides cost-effective, global solutions supported by a high-quality customer experience.
Through its other subsidiaries Xhibit provides cloud based marketing and technology development services and solutions, focused on digital advertising, mobile and social media development, and CRM (customer relationship management) solutions. Through these companies, Xhibit offers a total solution for digital advertising and marketing that is integrated throughout its divisions and shares technology and resources across all of its services. Xhibit utilizes its branded products and services to provide digital marketing and advertising solutions for top tier advertisers and agency clients.
For more information see http://www.xhibitcorp.com.
Contact:
Xhibit Corp.
Michael Schifsky, CFO
602-281-3554
mschifsky@xhibitcorp.com
###
Cautionary Statement Regarding Forward-Looking Information
This press release may contain certain "forward-looking statements" relating to the business of Xhibit Corp. All statements, other than statements of historical fact included herein are "forward-looking statements" including statements regarding the advantages of Xhibit's products and services, market acceptance of those products and services, the business strategy, plans and objectives of Xhibit; potential advantages of the SkyMall merger and the success of integrating the two operations post-merger; Mr. Weiss' anticipated contributions to the Company, and any other statements of non-historical information. These forward-looking statements are often identified by the use of forward-looking terminology such as "believes," "expects", "intended" or similar expressions, involve known and unknown risks and uncertainties. Although the Company believes that the expectations reflected in these forward-looking statements are reasonable, they do involve assumptions, risks and uncertainties, and these expectations may prove to be incorrect. Investors should not place undue reliance on these forward-looking statements, which speak only as of the date of this press release. The Company's actual results and ultimate corporate actions could differ materially from those anticipated in these forward-looking statements as a result of a variety of factors, including, the Company's ability to execute its business plans and maintain relationships with its customers, Xhibit's ability to effectively manage, and integrate SkyMall's operations into, its historical business models, products and services developed by other companies that are competitive with Xhibit's form of advertising, market share garnered by competitors, ability to maintain customer and vendor relationships, and those factors discussed in the Company's periodic reports that are filed with the Securities and Exchange Commission and available on its website http://www.sec.gov/, among other factors. All forward-looking statements attributable to the Company or persons acting on its behalf are expressly qualified in their entirety by these factors. Other than as required under the securities laws, the Company does not assume a duty to update these forward-looking statements.