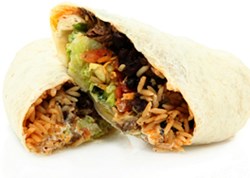 E. coli infections can be devastating not only in terms of the pain victims go through, but also in terms of how quickly medical bills mount up. --Bill Marler
(PRWEB) August 07, 2013
In a lawsuit filed late yesterday, a mother alleges her 16-year-old daughter fell ill with an E. coli infection and was hospitalized after eating tacos purchased from the Federico's Mexican Restaurant in Litchfield Park. The lawsuit was filed in Maricopa County Superior Court on behalf of Melani Beauregard and her daughter by Seattle-based Marler Clark and Phoenix-based O'Steen & Harrison. This is the second lawsuit the two firms have filed on behalf of alleged victims of an E. coli outbreak the Maricopa County Health Department has traced to the restaurant.[1,2]
According to the complaint (CV 2013-010682), plaintiff Melani Beauregard purchased and consumed food from the Federico's location on July 24, 2013. Her daughter allegedly fell ill with symptoms of E. coli infection including severe abdominal cramps, diarrhea and other gastrointestinal problems on July 27. Attorneys claim that her symptoms worsened and she was hospitalized at Phoenix Children's Hospital for treatment of her E. coli infection on August 1. The complaint states that she was released from the hospital on August 6 but that she has not yet fully recovered from her E. coli infection.
"E. coli infections can be devastating not only in terms of the pain victims go through, but also in terms of how quickly medical bills mount up," said attorney William Marler, who noted that he is now representing nearly a dozen clients who claim to be part of the outbreak. "I'm hopeful the restaurant has enough insurance coverage to compensate victims for what they're going through."
BACKGROUND: Marler Clark and O'Steen & Harrison have together represented victims of E. coli, Salmonella and hepatitis A outbreaks. Marler Clark has represented thousands of victims of foodborne illness in cases linked to foods such as lettuce, sprouts, ground beef and unpasteurized milk. The firm has recovered over $600,000,000 in damages on behalf of victims of foodborne illness.
1. Maricopa County Superior Court Case No. CV2013-010619
2. See, Maricopa County Health Department. "Outbreak Likely Caused by E Coli 0157, Linked to Federico's". August 2, 2013. http://www.maricopa.gov/pr_detail.aspx?releaseID=2378#sthash.jXghDWv5.dpuf