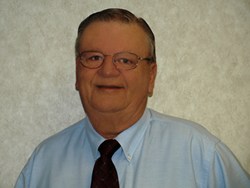 Las Vegas, NV (PRWEB) August 07, 2013
Dr. Dwight Meierhenry, a cosmetic and general dentist in Las Vegas, NV recently introduced Invisalign at his practice for patients seeking new and beautiful smiles. Adults and teen who wish to have straight teeth without the many restrictions and hassles associated with traditional metal braces now have another option. Dr. Meierhenry understands these obstacles and is now able to provide them with the best option for straightening teeth at an affordable cost.
In orthodontics, Invisalign is in the "progressive, clear, removable aligners" category of straightening teeth. This category is the newest and most innovative form of treatment and utilizes state-of-the-art technology to successfully straighten teeth. The clear, plastic device slips over the patient's top or bottom rows of teeth and does not require harsh wires that cut into the patient's gums or cheeks. Invisalign can be removed for normal oral health care and during eating, so there are no restrictions in the patient's diet, unlike traditional metal braces.
Each treatment is customized and each patient receives devices that are specifically designed. Dr. Meierhenry meets with each individual to determine if he or she is a candidate for Invisalign. He then uses X-rays, impressions and pictures of the patient's teeth to generate 3-D images. The 3-D images allow him to create a treatment plan and show what the teeth will look like throughout the process. Invisalign corrects moderate to severe cases of crooked, separated or protruding teeth and cases involving malocclusions, overbite or under bite.
"Invisalign is the best option for adults and teens," said Dr. Dwight Meierhenry, Invisalign dentist in Las Vegas, NV. "It is the attractive alternative to metal braces. It moves teeth comfortably and gradually and is more affordable than most people would expect."
For more than 50 years, Dr. Meierhenry has been practicing dentistry. He has extensive background training in cosmetic and general dentistry. In addition to providing Invisalign at his practice, he provides dental implants and teeth whitening in Las Vegas, NV.
Dr. Meierhenry graduated from University of Nebraska College of Dentistry, later served in the United States Navy and was honorably discharged. Shortly after, he began his dental practice and throughout his career he has been recognized by organizations such as the American Dental Association, International College of Dentists and the Academy of General Dentists, among a host of others. Dr. Meierhenry completes continued education training and is a long recognized contributor to the Boys & Girls Club of America.
For more information about Invisalign, other dental services provided by Dwight Meierhenry DDS, LTD or for a consultation, please visit http://www.dwmdds.com and http://www.youtube.com/watch?v=KIBzVOYoLDw.