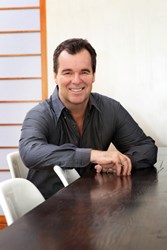 Instead, these creative process connects sellers who have existing debts in the Geelong property with buyers who are willing and eager to take over the payment for struggling home owners
(PRWEB) August 11, 2013
Rick Otton, author of How To Buy A House For A Dollar, has decided to share some tips on how to spot bargain properties as his one-day live training seminar comes to Geelong on 17 August.
Geelong, Victoria's second largest city, has recently unveiled their 40-year blueprint called the "G21 Regional Growth Plan." The state's planning minister, Matthew Guy, shared that among the critical features in the blueprint are zoning plans for residential Geelong property for the next 30 to 40 years.
The plan aims to attract investors for residential properties with hopes that the increased supply of Geelong real estate would help bring down the high price of dwelling in the city.
Mr. Otton, who is also a well-known property coach, commented that "high population in Geelong has always made it an attractive place to invest in residential properties," and "the plan, upon implementation and completion, will bring economic development in the region."
"Since the concrete implementation of the G21 Regional Growth Plan is still underway, Geelong residents could still get a break from expensive prices of Geelong property with the help of creative real estate processes," Mr. Otton pointed out in an interview.
"These real estate solutions can help anyone get Geelong real estate for a bargain price because it doesn't follow the traditional process of buying and selling house, which requires people to apply for a loan then pay additional stamp duties and fees," he said.
"Instead, these creative process connects sellers who have existing debts in the Geelong property with buyers who are willing and eager to take over the payment for struggling home owners," Mr. Otton discussed further.
Mr. Otton invites all Geelong residents who are ready to use their creativity in solving real estate problems to join him in his upcoming Geelong real estate event on 17 August.
Log on to http://www.howtobuyahouseforadollar.com/ now to get more information on Rick Otton's Geelong real estate event. This event is free of charge so get your reservations now!
About Rick Otton
Rick Otton has spent decades making money by snapping up inexpensive real estate and putting it to work building wealth, and teaching others to do the same.
He is the founder and CEO of We Buy Houses, which operates in the US, UK, Australia and New Zealand, and through this business he puts his strategies to work every day.
Mr Otton received his start in alternative real estate investment in 1991 in the US, and within a year acquired 76 properties. In subsequent years, he made a fortune using his low-risk, high-reward strategies to inexpensively acquire real estate. He continues to do so.
As well Mr Otton travels between his home in Australia, and the UK, sharing his wisdom and teaching others how to buy and sell real estate, free from the constraints imposed by traditional lenders.
In 2013 Rick is celebrating the 10 year anniversary of introducing his property option strategies to real estate investors in the United Kingdom – the first person to reveal these ground-breaking strategies. In 2008 he created the first of his 'Houses for a Pound' strategies, upon which he grows as markets and laws evolve.
Mr Otton has been featured in a variety of television programs and magazines and in 2013 he published 'How To Buy A House For A Dollar' for the Australian market. This book has been named in the list of the Top 10 Most Popular Finance Titles for 2013, as voted by Money Magazine and Dymocks Book stores. A UK version is on the drawing board.
For full details of Mr Otton's upcoming 'How to Buy a House for a Dollar' seminars in major cities across the nation, visit HowToBuyAHouseForADollar.com or phone, in Australia 1300 888 450.
For general information about Mr Otton, visit http://www.RickOtton.com/.