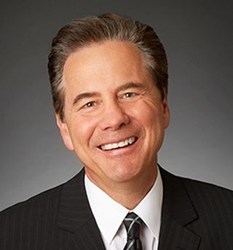 Los Angeles, CA (PRWEB) August 08, 2013
Actress Jamie Lee Curtis, known for her iconic work in such films as Halloween and Prom Night, was involved in car accident in Los Angeles last week, according to news reports from CBS News and other sources. The 54-year-old actress was reportedly a passenger in a black SUV, which collided with a BMW on a busy street. Renowned car injury lawyer Jeff Nadrich recently commented on the case, noting that Curtis was wise to call upon a trusted friend after the collision.
According to Nadrich, "Injury accidents are a constant occurrence in Los Angeles, and a lot of people really don't know what to do immediately after a crash. I always advise victims to file a police report, see a doctor and get in touch with a qualified auto accident attorney, but it looks like Ms. Curtis made another wise decision. She immediately contacted a friend, actress Jodie Foster, to come to her aid."
Nadrich notes that this kind of reinforcement can be hugely beneficial, for legal reasons. "Aside from the moral support and physical assistance that a friend can provide, car accident victims should consider the potential legal benefit of contacting a friend who can quickly come to their aid. If you need to file a claim, it helps to have someone in your corner who was actually with you at the scene of the accident, and can back you up. Even if they didn't witness the accident itself, they can still provide very useful testimony on your behalf."
According to CBS, Cutis is now at home recovering from the collision. Her injuries were reportedly minor, as she checked herself out of the hospital shortly after being brought in. According to a rep for the actress, "Jamie was a passenger in a car involved in a collision. She went to the hospital to be checked out but she is fine and is home resting."
About Nadrich & Cohen: Jeffrey Nadrich is an auto accident attorney with Nadrich & Cohen, a California based law firm with offices in 18 locations across the state. Nadrich & Cohen handles all types of wrongful death and serious injury accident cases, and victims are encouraged to call 1-800-718-4658 for a free consultation with a Nadrich & Cohen attorney.
Source:
CBS News: Jamie Lee Curtis Hospitalized After Car Accident; August 2nd, 2013