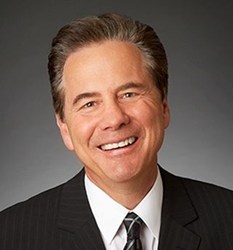 San Diego, CA (PRWEB) August 11, 2013
A San Diego man is in custody after allegedly leading police on a high-speed motorcycle chase, according to a report from CBS. The accident reportedly occurred last Wednesday, beginning in the College Area and continuing along Interstate 8. Renowned San Diego motorcycle lawyer Jeff Nadrich recently commented on the story, noting the potential legal variables.
According to Nadrich, "This isn't your typical high-speed chase. The suspect is reported to have reached speeds of more than 100 miles per hour, and to complicate matters even more, he was transporting a passenger. So far he's been charged with felony evading and failure to yield."
Nadrich also noted that these types of incidents don't just impact the parties involved. "High-speed chases like these put countless lives in danger, and often we see images on the news of fleeing suspects colliding with unsuspecting motorists. Fortunately no one was injured in this case, but not all high-speed pursuits end so cleanly. If you or someone you love has been the victim of an accident due to another person's reckless driving, you may be entitled to serious compensation. You should contact a motorcycle accident lawyer at once to discuss your rights."
As CBS reports, the chase began after a motorcycle officer tried to pull over the suspect for allegedly running a red light. The chase came to an end at Interstate 805 and Madison Avenue. The suspect is still in custody, and his female passenger was booked and then released. According to police, the suspect was driving on a suspended license, which was the result of an earlier DUI. Few other details have been released, and the suspect has not been convicted of any crimes as of this writing.
About Nadrich & Cohen: Jeffrey Nadrich is a motorcycle attorney with Nadrich & Cohen, a California based law firm with offices in 18 locations across the state. Nadrich & Cohen handles all types of wrongful death and serious injury accident cases, and victims are encouraged to call 1-800-718-4658 for a free consultation with a Nadrich & Cohen attorney.
Source:
CBS: Man Arrested After High-Speed Motorcycle Chase; July 31, 2013