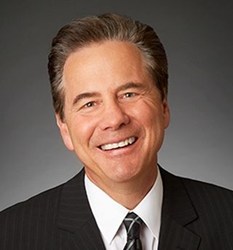 Los Angeles, CA (PRWEB) August 11, 2013
A new report from the Orange County Register warns that dog bites are on the rise throughout the county, with at least 6 attacks reported just in the last 9 weeks. The numbers are also showing a year-over-year increase, with more attacks reported in 2012 than in 2011, and an unprecedented number of bites already reported in 2013. Orange county dog bite lawyer Jeff Nadrich recently weighed in on the statistics.
According to Nadrich, "I don't need to look at statistical data to know that dog bite cases are on the rise. My own dog bite law firm has experienced a gradual increase in dog bite consultations over the past few consecutive years, and some of the stories are just heartbreaking. Of course, we always see an increase in dog bites during the summer, but this is proving to be more serious than just the usual summer spike. The numbers are increasing year round."
Nadrich also noted that in California, dog owners are almost always liable when one of their dogs bites or attacks a human being or animal. "Here in California, we have a concept known as strict liability. It says that if your dog bites someone, the legal responsibility falls on your shoulders. We are all responsible for ensuring that our pets behave like model citizens, and when that doesn't happen, there are consequences." Nadrich encourages all dog bite victims to contact a qualified dog bite attorney right away.
According to the Orange County register report, the county saw 2,384 reported dog bites in 2012, based on records gathered by OC Animal Care. That's up from 2,281 dog bites in 2011. Additionally, the article notes that California had the highest number of dog bites nationwide in 2012, and that dog bites have increased by 90 percent nationwide over the past 16 years, based on CDC data.
About Nadrich & Cohen: Jeffrey Nadrich is a dog attack attorney with Nadrich & Cohen, a California based law firm with offices in 18 locations across the state. Nadrich & Cohen handles all types of wrongful death and serious injury accident cases, and victims are encouraged to call 1-800-718-4658 for a free consultation with a Nadrich & Cohen attorney.
Source:
Orange County Register: Dog Bites on Rise in County; July 22, 2013