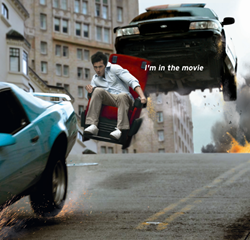 (PRWEB) August 09, 2013
As of June 30, 2013, CJ 4DPLEX, the world's pioneer of 4D cinema, achieved 10,000 seats of global distribution with 4D environmental system and motion system around the world. At the moment, 4DPLEX has exported to 16 countries and 58 sites of cinema. Movie lovers all over the world nowadays have more opportunities to enjoy new absolute cinema experience, entirely new level of pleasure from auditorium apparatus at 4DX cinema. A visit to the 4DX cinema brings a virtual journey through an all-encompassing experience not limited to just audio & video.
More and more films will become available in 4DX leveraging our strong relationship with major Hollywood studios. We have released more than 30 4D titles so far, and this effort will be continued during the second half year. Not surprisingly, 4DX's occupancy rate recorded more than 90% in several territories this summer. In most blockbusters, 4DX's occupancy rate far exceeds 2D and 3D's.
4DX is expanding consistently with market size and developing aggressively through overseas sales and marketing which accelerates the expansion of openings. Total 100 screens would be opened in 27 countries across different continents by end of this year.
4DX™, a product of the CJ 4DPlex Co., presents an all-five-senses immersive cinematic experience that goes beyond 3D. Our exclusive technology allows everyone to connect with the movie and experience special effects through motion, wind, fog, lighting, and scents that enhance the visuals on-screen. 4DX sends viewers on a journey with the characters and propels them beyond the flat screen experience.