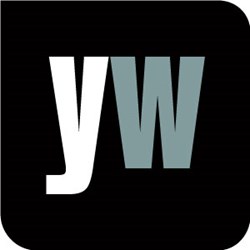 London, UK (PRWEB UK) 19 August 2013
On the 6th of August 2013, The FDA approved shipping of the first vaccine to protect against four strains of seasonal flu. Even though the GlaxoSmithKline vaccine was approved last December for use on those aged three and older, approved flu vaccines still have to be certified by the FDA each season before they can be shipped to health care providers. In a company news release, Dr. Leonard Friedland, vice president of scientific affairs and public policy at GlaxoSmithKline Vaccines, North America, commented, "Trivalent [three-strain] influenza vaccines offer important protection against influenza. But since the late 1980s, scientists noted that two B virus lineage strains circulate to varying degrees each year, and it's difficult to predict which one will cause the most illness in a particular influenza season. Fluarix Quadrivalent addresses this by protecting against both B strains." (http://medicalxpress.com/news/2013-08-vaccine-flu-strains-ready-ship.html).
With this in mind, Yourwellness Magazine explored effective salt solutions for cold and flu symptoms. According to Yourwellness Magazine, "While the idea of a cure for the common cold might be nothing but a pipe dream, many people are still looking for effective relief of the symptoms of cold and flu. But quite often chemicals and drugs are found to quite ineffective which has seen many people choosing homeopathic alternatives such as solutions made with salt and saline." (http://www.yourwellness.com/2013/04/effective-salt-solutions-for-cold-and-flu-symptoms/#sthash.h7sNcbXz.dpuf).
Yourwellness Magazine outlined two salt-related therapies for reducing cold and flu symptoms:
1. Nasal saline irrigation. This is a non-pharmacological therapy for sinus congestion and sinus infections, which removes allergens from the nostrils and sinuses. However, it's important to use the right kinds of salts as salts that contain iodine, anti-caking agents and preservatives can actually irritate the nasal lining and shouldn't be used.
2. Salt Air Therapy. This is the process of breathing in air that contains dry, micronised salt particles which then travel to all areas of the lungs providing a natural cleansing to maintain the respiratory system from within.
3. Gargling salt water. This helps keep the throat free from allergens and other problems.
To find out more, visit the gateway to living well at http://www.yourwellness.com.