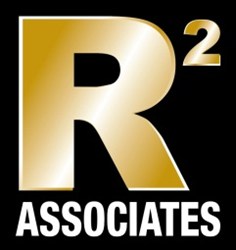 Morristown, NJ (PRWEB) August 08, 2013
Today, R2 Associates, LLC, announced that it has established a Board of Advisors, bringing together a group of top business and military leaders to help guide the company and provide an extensive knowledge base that will benefit its clients. The members of the Board announced today will be seated immediately, with their first meeting scheduled in October.
The members of R2 Associate's Board of Advisors are:
Vice Admiral Phillip M. Balisle (Ret.)
Admiral Balisle formerly served as Executive Vice President of DRS Technologies and led the company's Washington Operations in Arlington, VA. Prior to joining the company, Admiral Balisle had a distinguished 36-year career with the U.S. Navy, including assignments as Commander, Abraham Lincoln Battle Group, Director, Theatre Air Warfare, Director, Surface Warfare on the staff of the Chief of Naval Operations and Commander, Naval Sea Systems Command.
He is the recipient of numerous military awards, including the Distinguished Service Medal, Legion of Merit with four gold stars, Bronze Star and Meritorious Service Medal with six gold stars.
Lieutenant General Russell C. Davis (Ret.)
Lt. Gen. Russell C. Davis served as Chief of the National Guard Bureau from 1998 to 2002. As Chief, he served as the senior uniformed National Guard officer responsible for formulating, developing and coordinating all policies, programs and plans affecting more than half a million Army and Air National Guard personnel. Appointed by the President, General Davis served as the principal adviser to the Secretary and Chief of Staff of the Army, and the Secretary and Chief of Staff of the Air Force on all National Guard issues. As NGB chief, he served as the Army and Air Force's official channel of communication with the governors and adjutants general.
Among General Davis' many awards and decorations, he was awarded the Distinguished Service Medal, Legion of Merit with oak leaf cluster, Meritorious Service Medal with oak leaf cluster, Air Force Commendation Medal, Army Commendation Medal and the National Defense Service Medal with service star.
General Richard D. Hearney, USMC (Ret.)
General Richard D. Hearney retired from the Marine Corps in 1996. His last active duty assignment was as the Assistant Commandant of the Marine Corps, Headquarters Marine Corps, Washington, D.C.
General Hearney has commanded at the squadron, air group, and air wing level. During Desert Shield and Desert Storm, he served as Deputy Commander, I MEF. His staff tours included Deputy Director, J-3, U.S. European Command as well as Deputy Chiefs of Staff for Requirements and Programs, and Aviation at Headquarters Marine Corps, Washington, D.C.
His personal decorations and medals include: the Defense Superior Service Medal; Legion of Merit with gold star; Distinguished Flying Cross; Bronze Star Medal with Combat "V"; Purple Heart; Air Medal with Combat "V" and bronze numeral "39"; and Navy Commendation Medal with Combat "V".
Colonel Jack Jacobs (Ret.)
Colonel Jack Jacobs began his military service as a Second Lieutenant through the ROTC program. He served as a platoon leader in the 82nd Airborne Division, executive officer of an infantry battalion in the 7th Infantry Division, and commanded the 4th Battalion 10th Infantry in Panama.
He was in Vietnam twice, both times as an advisor to Vietnamese infantry battalions, and he is among the most highly decorated soldiers from that era, having earned three Bronze Stars, two Silver Stars and the Medal of Honor, the nation's highest combat decoration. Jacobs retired as a Colonel in 1987.
Colonel Jacobs is an on-air analyst for NBC News, where he was an Emmy nominee in 2010 and 2011 and a recipient of the 2011 Murrow Award for his work on the Nightly News segment "Iraq: The Long Way Out."
Mark S. Newman, former Chairman and CEO of DRS Technologies
Mark S. Newman served as Chairman and Chief Executive Officer of DRS Technologies, Inc. from 1994 - 2012. Under Mr. Newman's leadership, the company became an established market leader on several of the most important 21st century military platforms and held key positions in the markets it served. He grew the company into a highly diversified defense technology provider with over 10,500 employees, with facilities in 27 states.
Mr. Newman has received numerous awards and honors. In 2012, he was presented with the John W. Dixon Award by the Association of the United States Army for outstanding contributions to national defense by a member of the industrial community.
"I am honored to have such an esteemed group of individuals come together and support our young, but growing company," said Richard M. Goldberg, President and CEO of R2. "I cannot think of a stronger collective group to advise and help advance our organization."
"I have worked with many of the R2 professionals over the past few years and can attest to their knowledge of the industry, their relationships with key decision makers and their ability to raise the visibility of a company in a competitive marketplace. I look forward to joining their Board of Advisors and supporting their efforts," noted Vice Admiral Balisle.
Mark Newman noted, "In a few short months, R2 Associates has emerged as an effective advocate for companies and organizations seeking a path for growth. I look forward to lending my support and industry knowledge to help them succeed individually and on behalf of their clients."
R2 Associates provides the added support needed for corporations and non-profit organizations to fully achieve their strategic communications and business development objectives. With over 30 years of experience in all areas of communications, website design, marketing, public relations, business development and government strategies, our experienced team can evaluate your challenges, develop a plan, identify opportunities, influence your targeted markets, and help grow your business.
For more information, contact: Richard M. Goldberg, President and CEO - 862-260-9100