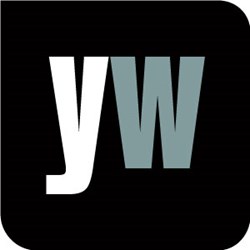 London, UK (PRWEB UK) 18 August 2013
In draft guidance published on the 18th of June, NICE recommended peginterferon alfa in combination with ribavirin as an option for treating chronic hepatitis C in children and young people. Professor Carole Longson, NICE Health Technology Evaluation Centre Director, commented, "The independent Appraisal Committee concluded that treatment with peginterferon alfa and ribavirin can decrease the hepatitis C virus to undetectable levels, effectively providing the equivalent of a cure for the disease. By widening access to these drugs this guidance will give clinicians and people living with hepatitis C more treatment options. Early successful treatment is also likely to lessen the social stigma that can be associated with hepatitis C infection later in life." (http://www.nice.org.uk/newsroom/pressreleases/NICEDraftGuidanceRecommendsDrugsToTreatChronicHepatitisCInChildrenAndYoungPeople.jsp)
With this in mind, Yourwellness Magazine took a closer look at the causes, symptoms and treatment of hepatitis C. According to Yourwellness Magazine, "As many as one in 40 people carry the hep C virus, yet many are unaware they are infected. As a result, chronic hep C is the most common reason for needing a liver transplant, even though the infection is curable if diagnosed at an early stage." (http://www.yourwellness.com/2012/01/could-you-have-hepatitis-c/#sthash.HnOq1u9T.dpuf)
Yourwellness Magazine outlined the causes, symptoms and treatment of hepatitis C:
Causes – The main routes of infection are sharing drug injection equipment, receiving medical or dental treatment abroad in countries where hepatitis C is common and equipment is not sterilised properly, unprotected sex, sharing a razor or toothbrush with someone who has hepatitis C, and from mother to baby during childbirth.
Symptoms – Most people who carry the hepatitis C virus have no signs or symptoms, but some develop fatigue, aches and pains, a mild flu-like illness with jaundice, and even progressive liver damage if the infection goes untreated.
Treatment – Antiviral drugs such as interferon, ribavirin and amantadine (triple therapy) may be suggested for people with chronic hepatitis C, as well as hepatitis A and B vaccinations.
To find out more, visit the gateway to living well at http://www.yourwellness.com/.