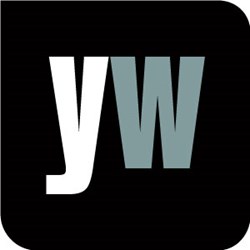 London, UK (PRWEB UK) 20 August 2013
On July 2nd 2013, Codex Alimentarius, the world's top food standard body for consumer protection and fair practices in international food trade, celebrated its 50th anniversary. Latin for food code, Codex Alimentarius is a collection of international food standards, guidelines and codes of practice aiming at protecting the health of consumers and ensuring fair practices in food trade. This helps to remove barriers to trade and allow freer movement of food between countries while protecting the health of consumers. At its annual meeting, Dr. Margaret Chan, WHO Director-General, told the Codex Alimentarius Commission, "Today, Codex standards are the benchmark standards for food safety. There is no competition. They are internationally recognised as the best, at every point along the food chain." (http://www.who.int/mediacentre/news/releases/2013/codex_alimentarius_20130702/en/index.html)
With this in mind, Yourwellness Magazine investigated how to find good nutritional advice. According to Yourwellness Magazine, "Recent headlines have exposed unqualified nutrition therapists who put your health at risk. These make troubling reading for those who are in need of nutritional support and searching for a qualified therapist…helping people with health conditions that respond positively to dietary change such as obesity, type-2 diabetes and heart disease. Less 'serious' conditions such as IBS, skin problems and hormonal imbalances can also improve with dietary intervention." (http://www.yourwellness.com/2012/10/how-to-find-good-quality-nutritional-advice/#sthash.s4wt8nNN.dpuf)
Yourwellness Magazine explained that a good nutritional therapist will have completed continuing professional development (CPD) courses, as well as a science degree, so a BSc, or even better an MSc, is usually a good indication of professionalism. Yourwellness Magazine also outlined the different types of dietary advice available from different health professionals:
1. A registered dietician. These provide information on healthy eating, and devise diets for specific medical conditions such as high cholesterol, obesity, diabetes, kidney and bowel disease.
2. A registered nutritionist. These work with people who are well, to prevent disease.
3. A nutritional therapist. These assess diet, lifestyle, and individual biochemical needs to provide a personalised nutrition plan for health improvement.
To find out more, visit the gateway to living well at http://www.yourwellness.com.