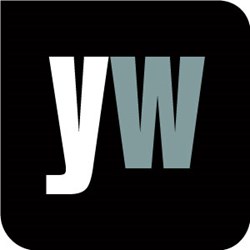 London, UK (PRWEB UK) 19 August 2013
In a soon-to-be-released book entitled Awakening, the former prime minister of Malaysia, Tun Abdullah Ahmad Badawi, has revealed that predecessor Tun Dr. Mahathir Mohamad knew of his sleep apnoea problem but still went on to accuse him of sleeping on the job. An excerpt of the book, reproduced by new portal Malaysiakini on the 6th of August, stated, "I did tell Mahathir of my condition so for him to say I doze off because I am not interested in the job is most unkind. He knew the problem and yet he chose to say all these things." (http://www.themalaymailonline.com/malaysia/article/in-new-book-sleeping-pak-lah-says-dr-m-knew-of-condition#sthash.QmSEA4PM.dpuf)
With this in mind, Yourwellness Magazine looked at the importance of proper sleep. According to Yourwellness Magazine, "As maintaining a healthy, 'life/work' balance becomes increasingly challenging for most people, it's always important to ensure you get enough sleep. You need sleep to enhance your well-being, and without enough you can become prone to illness, accidents, stress, anxiety and depression." (http://www.yourwellness.com/2012/12/the-importance-of-proper-sleep/#sthash.Zxowo4vn.dpuf)
Yourwellness Magazine explained that employers need to include getting enough sleep as part of the workplace safety protocols for staff, as sleep deprivation can often lead to being distracted, distant and withdrawn and can make it difficult for staff to cordially interact with one another. This creates an unpleasant atmosphere that is not conductive to promoting productivity and diligent work. Yourwellness Magazine outlined three main lifestyle habits that employers should promote to staff:
1. Caffeine reduction. The effects of caffeine can sometimes have a significant time-delay, so even drinking a cup of coffee a few hours before bedtime might result in problems getting to sleep.
2. Making the most of bedroom use. Bedrooms should not be used for multiple purposes, as creating the correct ambience for sleep is essential. It's also important to change mattresses from time to time as they have a limited shelf-life.
3. Sleep for the correct period of time. This is generally considered to be eight hours every night and even missing a few minutes can lead to fatigue.
To find out more, visit the gateway to living well at http://www.yourwellness.com.