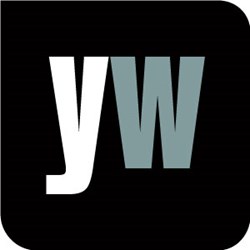 London, UK (PRWEB UK) 20 August 2013
On the 16th of July 2013, the World Health Organisation (WHO) released a new report calling for pharmaceutical researchers to adjust their research and development efforts in order to account for a shifting age demographic. For the first time, EU countries have more people over 65 years of age than under 15 years of age. Nina Sautenkova, Health Technologies and Pharmaceuticals, WHO/Europe, commented, "Despite an over three-fold rise in spending on pharmaceutical research and development in Europe since 1990, there is an increasing mismatch between people's real needs and pharmaceutical innovation. We must ensure that industry develops safe, effective, affordable and appropriate medicines to meet future health needs." (http://www.who.int/mediacentre/news/releases/2013/ageing_priority_medicines_20130716/en/index.html)
With this in mind, Yourwellness Magazine explored whether pharmaceuticals can help to delay the ageing process. According to Yourwellness Magazine, "The cosmetic industry has recently become inundated by beauty supplements in pill form, which are packed with nourishing ingredients said to work from the inside out, but are they the better alternative to your anti-ageing moisturiser? The ageing process is internal just as much as it is external – if not more – so can delaying the hidden signs of ageing help to improve the signs that are more visible?" (http://www.yourwellness.com/2013/06/can-you-stop-the-ageing-process-by-popping-a-few-pills/#sthash.XMX7KNAF.dpuf)
Yourwellness Magazine outlined the views of three experts:
1. Dr Daniel Sister, a French cosmetic doctor and anti-ageing specialist who has developed Youth, a food supplement. He noted that as face creams don't penetrate deep enough to generate a real physiological change, and older individuals are less able to extract key skin-healthy nutrients from food, supplements can help with their high concentrations of key ingredients.
2. Lamiss El Hannach, in-house nutritionist at London pharmacy John Bell & Croyden. She added that supplements are helpful because most foods eaten on a daily basis are too processed to be beneficial to skin.
3. Bridget Benelam, nutrition scientist at the British Nutrition Foundation. She argued that a balanced, healthy diet is all anyone needs as a supplement can never recreate such a complex mixture of nutrients and natural compounds, and some vitamins and minerals can be toxic in excess.
To find out more, visit the gateway to living well at http://www.yourwellness.com.