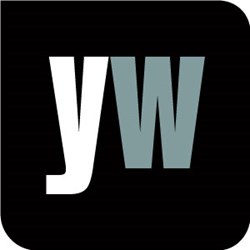 London, UK (PRWEB UK) 22 August 2013
In the run up to World Hepatitis Day on the 28th of July, the World Health Organisation (WHO) released its first-ever country hepatitis survey, covering 126 countries. The WHO "Global policy report on the prevention and control of viral hepatitis in WHO Member States" – released on the 24th of July – identified both gaps and successes at country level in the implementation of four priority areas; raising awareness, evidence-based data for action, prevention of transmission, and screening, care and treatment. Dr Sylvie Briand, Director of Pandemic and Epidemic Diseases at WHO, commented, "The findings underline the important work that is being done by governments to halt hepatitis through the implementation of WHO recommended policies and actions." (http://www.who.int/mediacentre/news/releases/2013/hepatitis_threat_20130724/en/index.html).
With this in mind, Yourwellness Magazine looked at ways in which diet changes can help with hepatitis care. According to Yourwellness Magazine, "Hepatitis is a common, but serious illness, caused by the inflammation of the liver. As liver function is hugely affected by what you eat, certain foods and herbs can be used to improve liver health and enhance your wellbeing and the body's detoxification process generally." (http://www.yourwellness.com/2012/12/helping-hepatitis-with-diet-changes/#sthash.5CllTRC8.dpuf).
Yourwellness Magazine outlined six main foods that can help to improve liver health:
1. Coconut water. This contains a sugar that aids digestion and is rich in vitamin C.
2. Beetroot. This has been found to aid the re-generation of liver cells.
3. Garlic. This can help the body cope with the trauma of hepatitis by purifying the blood and expelling toxins from the body.
4. Grapes. These can help to prevent liver disease.
5. Tomato. This can be used to aid in the body's detoxification cycles.
6. Rice. This is thought to have properties that can greatly help the body's healing process in general.
To find out more, visit the gateway to living well at http://www.yourwellness.com.