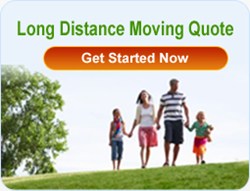 The pressures related to researching and finding a good and effective moving company creates a stressful situation. To ensure that customers avoid the otherwise unnecessary stress, LongDistanceMovingCompanies.com has just pu
(PRWEB) August 09, 2013
More often than not, planning and successfully accomplishing moving a home comes with its challenges. The pressures related to researching and finding a good and effective moving company coupled with packing and moving creates a stressful situation. To ensure that customers avoid the otherwise unnecessary stress, LongDistanceMovingCompanies.com has just published a blog with tips for use by their clients. If applied appropriately, customers who often face stressful situations will avoid the stress all together.
These tips to avoid stress when planning to move, moving or when waiting for notification of arrival of your items are intended for application by those customers who often find themselves worrying about the moving process. The tips are intended for use by customers to manage time effectively, and one of the most important is to prepare well ahead, in order to avoid the last minute rush.
LongDistanceMovingCompanies.com advises on making a moving budget and keeping track of all expenditures. The customer should also identify and keep track of costs associated with the moving process. Making appropriate adjustments to the budget estimates on the items to be moved will allow control over the spending. There are more details about budgeting tips in the blog.
Another tip emphasizes the importance of thorough research on a moving company. Good research will allow customers to identify moving companies with good reputations in providing reliable and efficient moving services to their customers. Checking the past record of accomplishment of the company and reading reviews and experiences of other customers who have previously contracted the services of the moving company is always a good idea. To further help their customers, LongDistanceMovingCompanies.com has an online database of moving service companies.
They have been pre screened and are deemed reputable and reliable. There are moving companies who can assist with full service, self service, local or long distance moves. There are also specialty companies who can help with auto transport, storage needs and moving supplies.
Another issue that customers worry about is the risk of damage to their belongings. Therefore, it is important to use a company which has insurance. Good moving companies should ensure the safety of their customers' items when in their possession and they should indicate the extent of liability coverage they have. More details about this tip and others are available on the blog and website.