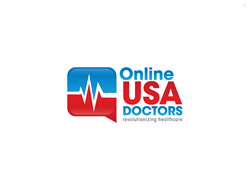 The only comprehensive, highly clinically sophisticated telemedicine services/website offering a variety of healthcare options by the team of doctors at OnlineUSADoctors.
El Paso, TX (PRWEB) August 13, 2013
Online USA Doctors is pleased to announce the first type of health insurance alternative option plans giving people unlimited doctor access.
A team of USA licensed, educated doctors working under Dr. Shelton, medical director and providing care nationwide are collaborating to close a huge gap in health insurance options through OnlineUSADoctors. This is in line with President Obama's call that everyone is treated equal and timely with USA doctors providing care in numerous ways, such as telemedicine which allows doctors to consult and treat patients using video conferencing.
What makes their new way of providing medical care different is the equilibrium between traditional medical science, and the more subtle approach that a medically qualified doctor provides. Add the fact that they deliver their medical diagnosis in a virtual environment (online/video conference/telephone) called telemedicine. This has become the obvious health insurance option for many.
Online USA Doctors offers a dynamic approach to same-day medical concerns and problems that often send people seeking urgent care services.
Dr. Shelton and the team of doctors at Online USA Doctors have successfully bridged the gap that other telemedicine websites and services have faced, by successfully implementing a comprehensive self-diagnostic tool. Their extensive questionnaire analyzes all core dimensions of being human, providing the clues doctors need to understand patients' underlying health conditions best within the dictates of scientific medicine.
"We decided to give this test away for free," explains Julie Wright, President of Online USA Doctors explained at a recent press briefing. "We don't believe in overcomplicating things and overcharging. Our goal is to analyze our medical diagnosis together with the patient, so that what we suggest in theory works for them in practice too and is highly personalized for each individual."
Online USA Doctors offers a refreshing holistic health practitioner approach utilizing the latest clinical science to offer a power packed doctor consultation and patient care.
Holistic medicine applies medical knowledge through deeper understanding of the patient and environment. The model these dedicated professionals follow depends on four fundamental principles.
Health concerns and conditions that typically require a visit to an urgent care clinic can normally be handled in the unique, Online USA Doctor environment and is available to every health insurance alternative plan member same-day and at unlimited frequency or access to their Online USA Doctor.
A doctor and patient relationship will be established via telemedicine.
Healthcare services shall utilize the latest clinical science and best practice of delivering healthcare.
The goal for Online USA Doctors is to make healthcare affordable and priced reasonable, well below a typical doctor or urgent care visit at 5x lower the price.
This inspiring new approach has struck a chord in the hearts of many Americans, long deprived of their right to medical insurance and health care. The benefits a holistic health practitioner adds in tandem with scientific medicine have been overlooked for far too long. Dr. Shelton and his team of talented doctors are determined to change all this forever.
How the Medical Consultation Proceeds:
The process begins with Online USA Doctors' clients completing their free online assessments, and identifying their needs. A new patient paperwork document is completed online and submitted to the doctor. The client indicates whether he/she would prefer a video, telephone or other type of conference with the doctor and schedules their appointment online at a day/time they prefer.
Following that, clients have a choice of registering as a patient, or not according to their wishes. The fees they pay for health insurance alternative services can be as low as $29.99 a month, or $59.99 for a family per month. Unemployed, high deductible individuals and families will reap the benefits of this health insurance plan option as they will have unlimited doctor access.
About Online USA Doctors
Online USA Doctors provides a range of medical and services. The OnlineUSADoctors.com site provides comprehensive information on health services, free health assessment tests and meaningful doctor-written health articles. All communication between the doctor and patient is stored in a secure online health charting system available to each patient and their Online USA Doctor.
Call: (855) 872-0012