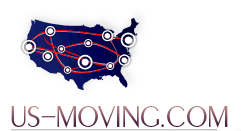 With the effective and high-end technology that US-Moving.com uses in the long distance corporate relocation exercise, customers can rest assured that the process will take place with minimal risk
(PRWEB) August 10, 2013
With regard to the fact that moving could be necessary for any customer irrespective of their personal status, US-Moving.com has stretched its service provision and is now addressing the moving needs of corporate businesses. More often, corporate businesses require professional moving serving services when relocating their business. Besides moving office equipment, the company will also help move employees in an effort to minimize associated relocation expenses.
With the effective and high-end technology that US-Moving.com uses in the long distance corporate relocation exercise, customers can rest assured that the process will take place with minimal risk. The company also offers their clients the luxury of using their state of art technology in tracking the movement process. Tracking will be necessary by the client to ensure that they are updated on every step of this journey and be assured of the safety of their property while under the control of the moving company.
Reading through the new moving guide will help determine if corporate movers will be cost effective for the business. It is important to collect enough and the proper data to compare the different companies. In order to make an informed choice, it is important to shop around for moving services from other service providers in the industry, compare prices and services and make a final decision. US-Moving.com makes it very simple to do this with their online database of moving companies serving customers who are moving their home or their business.
The information on US-Moving.com also outlines the costs expected when moving a business. From this information and the quotes, it is possible to estimate the costs associated with moving employees, company furniture and general corporate relocation service costs.
http://www.US-Moving.com was founded to bring information about moving companies and to help customers find home, and now corporate movers to help them move businesses from one location to another. For the years that they have been in business, they have amassed a lot of information on movers in the nation and are happy to pass this information along to their customers.