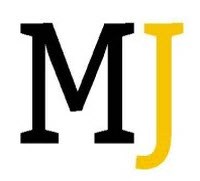 "We realized that this was going to be very hard for us to grow Draugiem as a social network outside of Latvia. We had a pretty strong user base in Lithuania and Hungary, but Facebook actually took those countries over," stated Davis Siksnans
(PRWEB) August 15, 2013
Roy Weissman, founder of MediaJobs.com, recently caught up with Davis Siksnans from The Draugiem Group. The interview, Facebook of Latvia, With More Members than Population, Starts New Businesses is available on MediaJobs.com.
Founded in 2004, Draugiem is the equivalent to Facebook in Latvia. Inspired by the popular social network, Friendster, the business was initially created to sell t-shirts. Now, it is the umbrella organization that houses the national social platform for Latvia as well as acts as an incubator for 16 startups.
"…It went viral back in 2004, and soon we were just in a hurry to put up enough servers and to have the infrastructure ready. And we've grown to up to two million registered users at this point, and there's several, at least about one million unique…people log onto Draugiem every month. And we've pretty much covered the whole Internet population of Latvia," stated Davis Siksnans from The Draugiem Group.
The founder of the leading resource for digital media jobs and social media jobs, Roy Weissman digs below the surface of Draugiem to find out just how they managed to compete with the international social platform, Facebook.
"We realized that this was going to be very hard for us to grow Draugiem as a social network outside of Latvia. We had a pretty strong user base in Lithuania and Hungary, but Facebook actually took those countries over. So we didn't see much international growth. We were business people, we really wanted to see growth every year, but Draugiem's pretty hard, because we pretty much covered everybody in Latvia on the Internet. So we remained the national social network. And we started these other countries to expand internationally," continued Siksnans.
The Draugiem Group, wanting to keep their best employees interested within the company, started the incubator for employees to stay intrinsically motivated and interested in the company. The incubator allows employees to pitch their entrepreneurial ideas to the founders of Draugiem. Upon approval and support for the idea, the founders will provide the needed resources for the start up. Employees can form a team from the 115 people currently employed by Draugiem and are given 20 percent time. Similar to Google's work place, employees at Latvia's national social platform are allowed to spend 20 percent of their work week evolving their own ideas.
"You can't really form a company with your own idea. So what Draugiem does is that we allow employees to form a company and have equity in that idea. That means that they are more motivated to work that and develop that, and advance it," continued Siksnans.
With 16 startups already under their belt, The Draugiem Group is growing every year.
About MediaJobs: Making Job Search Easier by finding the great companies first
MediaJobs.com is a digital news platform that combines the power of news articles with media job listings to bring rich context and strategic insight to jobseekers in the media landscape. MediaJobs.com provides source insider information from the hottest media companies, top players and products worldwide.