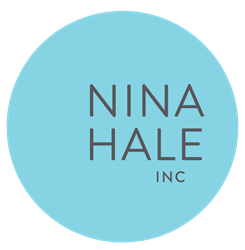 Minneapolis, MN (PRWEB) August 08, 2013
Nina Hale, Inc. (NHI), a search and social media agency, excels in its ability to retain and recruit top talent that meets the agency's exacting standards. The agency has been a "Best Places To Work" award recipient for the last three years from the Minneapolis/St. Paul Business Journal. Nina Hale, Inc. is pleased to announce both the promotion of two employees and the addition of two new team members to the agency.
Promotions:
Jamie Murnane has been promoted to Associate Media Director. Murnane has skillfully provided clients with social media strategy, search engine optimization (SEO), and paid placement. Her strengths lie not only in flawless strategic social planning, but in creating multi-channel strategies that integrate multiple channels to provide the largest impact for client's business. As Associate Media Director, Murnane will assist in developing, integrating, and executing media strategies across practice areas.
Josef Severson has been promoted to Senior Search Specialist. In his new role, Severson will continue to feed his appetite for search and build his repertoire of skills; optimizing PPC campaigns, digging deep into analytics, researching keywords for SEO, and serving as an authority on Localization.
New Hires:
Barrett Goetz joins NHI as a Senior Social Media Planner. Goetz's work includes delivering strategic insights, social media marketing, data analysis, community management, and mobile consulting. Bridget Mulheran joins the NHI account team as an Account Manager, bringing with her three years of experience in marketing and digital media from Space 150 and Simon Property Group. Mulheran thrives in creating and maintaining successful client relationships with careful management and open communication.
Nina Hale, Inc. is a search and social media agency with an analytical, measured process for growing brand awareness and revenue through online channels. Nina Hale, Inc. creates digital marketing strategies with execution of SEO, pay-per-click, social media, analytics, and content marketing. Nina Hale, Inc. was established in 2005 and is a nationally certified woman-owned business (WBE).