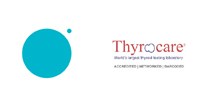 Our goal is to provide cost-effective preventive health care solutions.
(PRWEB) August 09, 2013
In order to help their clients stay healthy, Illuminations has partnered with THYROCARE, a leading pathology lab certified by CAP (Collage of American Pathology).
"Our goal is to provide cost-effective preventive health care solutions through regular body checkups, so all our clients can benefit easily," said Soniyaa Kiran Punjabi, founder of Illuminations. "This will also help with regular maintenance of health for themselves and family members."
Illuminations hopes to meet several goals with this collaboration:

Maintain the regular bodily functions by resorting to preventive health care measures for the purpose of detecting early warning signs by bringing attention and awareness to areas of the body which require healing.
To avoid long-term illness, and take preventive measures to reach clients' wellness goals through living a life which focuses on meditation, nutrition, and stress management.
As the root cause of many breakdowns in the body result due to the emotional and mental influences, Illuminations will offer a variety of approaches to study the reports through a Mind-Body-Energy approach to reach the cause, and reverse this, as a mode of resolution.
Illuminations has devised three packages that can tailor to all of their clients' healthcare needs:
1. TITANIUM - This is the most comprehensive blood screening profile comprising of 83+ tests, including toxic elements profile (which is a new feature and not easily available in the UAE). It also includes tests to determine Cardiac Risk, Lipid, Vitamin, Iron & Hormone Balance, Diabetes, Renal, and Liver & Arthritis Screening. In short, TITANIUM gives clients a complete picture of their individual health status. (AED 695 or 795 with three complimentary services).
2. GOLD - This is the standard package wherein the different body systems are evaluated, including the heart, kidney and liver. Apart from these, BIOGOLD also covers Diabetic Screening, Cholesterol/Lipids Evaluation and Thyroid and Vitamin Profiles. BIOGOLD may be prescribed to any age group to determine the health & functionality of their body systems. (AED 445 or 650 with three complimentary services).
3. BRONZE This acts as the most basic health-screening package covering 57 tests. It includes Iron Deficiency, Thyroid and Diabetic Screening Profiles in addition to the basic Renal, Lipid and Liver Profiles. This may be prescribed in adolescence to motivate them turn into healthier adults. (AED 310 or 450 with three complimentary services).
Tests are confidential and soft copies will be emailed to the client 72 hours after the test is completed.
Illuminations well-being clinic is offering three complimentary services at their well-being clinic after the health report is conducted. Clients may choose from:

One (1) Naturopathy Session with our award winning gold medalist, Dr. Kumar (30 minutes) to study the reports offer natural methods of resolution along with offering guidance on nutrition and health supplements which can accelerate the healing process.
One (1) Chakra Diagnosis healing to understand the core thoughts and beliefs which are causing physical body symptoms.
One (1) Self-Hypnosis session to reinforce positive suggestions and release negative patterns of thinking.
One (1) Energy Healing session to reduce stress and balance energy levels which are directly correlated with hormonal glands of the body.
One (1) Private Meditation for beginner's session to motivate you for daily meditation practice to reduce stress and risk of illness.
To learn more about the THYROCARE packages at Illuminations, or to register, please send your full name, mobile and email ID to info(at)illuminationsworld(dot)com or call 04 448 7043.
Services at Illuminations are available for individuals, corporate professionals and young adults to avail from daily meditations, self-empowerment workshops and seminars, holistic training programs, private consultations, and holistic products. Illuminations help inspire people to rise above their limitations in order to unlock their unlimited potential within.
Illuminations hopes that by attending their well-being center, your life will be changed, your soul re-inspired and you will reach beyond yourself and into the possibility of a greater world through peace, health, spirituality, and a conscious life.
Illuminations is a Dubai-based holistic well-being center with locations in Jumeirah Lake Towers in Dubai and Pune, India. The center was founded by Soniyaa Kiran Punjabi, with the intent of inspiring individuals towards a journey of self-discovery as a key to lasting happiness. The center offers a variety of services based on a holistic approach to self-development with the intention to provide a deeper insight into the mind-body-energy connection influencing the experience of life.