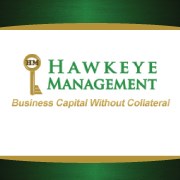 Blackwood, NJ (PRWEB) August 19, 2013
A small business owner might think the business is too small for anyone to care about hacking. Well, according to a data breach investigations report from Verizon, small businesses are actually the most likely of all companies to be victims of cybercrime. Small businesses don't usually have a dedicated IT department to keep an eye on their computer security, and new report from Symantec shows cybercriminals are increasingly targeting small businesses due to their less sophisticated defenses. Companies with 250 employees or less suffered 18 percent of targeted attacks in 2011, but the figure jumped to 31 percent in 2012. And while it's true small businesses have less working capital on hand for hackers to steal, they may have other data, such as customer information or intellectual property, that's valued by hackers.
The chief security threats small businesses face include malicious websites, email spam, phishing, malware and securing sensitive data. To protect your business from cybercrime, try initiating these five steps:
1. Set up guidelines. Have an IT security expert help draft IT guidelines for the owner, the employees, company vendors and even customers—anyone the business shares company information with. A clearly written IT policy can help avoid second-guessing on what is appropriate and allowed. Let employees know what websites can be accessed on company computers, and prohibit downloading of new programs without approval. Security policy templates can be found online.
2. Create a mobile policy. According to the Symantec report, attackers also use malicious software designed to steal information from employees' mobile devices. Make it a policy that employees cannot access classified company information from mobile devices, nor download any apps without approval.
For the other 3 steps read the full article here.
Hawkeye Management connects entrepreneurs and small business owners with up to $50,000-$150,000 or more in freely spendable business credit lines. Hawkeye Management understands the mechanics and realities of small business credit better than anyone. Hawkeye Management knows what works, what doesn't work, and how small businesses can get the credit it needs as quickly as possible.