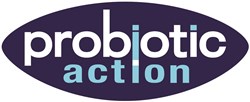 Miami, FL (PRWEB) August 12, 2013
A recent article posted last week by Bold Sky discussed the growing number of pregnant mothers, and new mothers experiencing heightened acne symptoms during and after pregnancy. As Bold Sky states, many women have noticed a "skin change" during and after pregnancy, and more often than not are experiencing extreme acne cases. With the several contributing factors to acne, including hormone fluctuation and bacteria levels, many expectant and new mothers are concerned that starting a prescription acne medication, or using harsh acids and chemicals may interfere with their personal chemistry, or that of their child's. As a natural acne remedy provider, Probiotic Action shares skin care advice to for women looking to care for their skin during and after pregnancy the natural way.
Many of the skin care creams and acne treatments used by women before pregnancy, may not be appropriate for them to continue use once pregnant, or while breast feeding. Antibiotic treatments, as well as creams containing acids have often been rejected for use by physicians. Although many see over the counter acne treatments as potentially threatening to mothers and their children, not all acne treatments pose a potential threat.
For mothers searching for natural acne remedies that are antibiotic and chemical free, Probiotic Action spokesman, Fernando Perez, offers his skin care expertise,
"Most natural antiseptics, like tree oils, or bacteria balancers like probiotic cleansers, have become popular and are very effective. While many natural acne treatments seem harmless, all should still speak with their doctor before trying any new medicine. Mother's may also find that their breakouts may be due to old creams or skin cleansers, and after their skin changes it may no longer be effective. As always, making sure to wash with a gentle, soap free cleanser and staying away from harsh scrubs or chemicals is always the best way to treat acne. For mothers who have been approved to use probiotics, using a probiotic regimen internally and externally as a topical probiotic may also be an effective alternative to treat acne."
While each woman's doctor may have a different opinion, mother's should always ask their doctor before starting any new acne treatment. For more information on the science behind probiotics and using probiotics for acne, rosacea, or eczema, visit probioticaction.com.
Probiotic Action is an advanced acne treatment that uses Probiotics for acne containing the "good bacteria" that is naturally found on healthy human skin. By using probiotics, Probiotic Action is an effective treatment that restores the normal bacteria content on skin, while battling what causes acne. Probiotic Action will successfully clear skin when used as an adult acne treatment while protecting skin against bad bacteria, free radicals, and pollutants*.
*These statements have not been evaluated by the Food and Drug Administration. Probiotic Action is not intended to diagnose, treat, cure or prevent any disease.