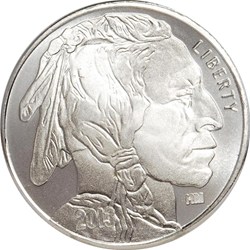 Plymouth, Minnesota. (PRWEB) August 08, 2013
Westminster Mint of Plymouth, MN, reported today that it has reduced its premiums on all 1, 5 & 10 ounce silver bullion rounds and bars by more than 10% to just 99¢ per ounce above the current market price of silver. This special new low price is available to everyone regardless of the size of their order.
Westminster Mint recently made several upgrades to its website http://www.westminstermint.com in order to improve the buying experience for customers. "These aggressive new low prices and a new mobile APP coming in September are part of a realignment of the company that greatly improves our service to bullion buyers and will make us even more competitive in the marketplace." said Ian Clay, president of Westminster Mint.
Westminster Mint provides an online platform and dependable service for people who require low prices and fast physical delivery of their silver bullion. As demand for gold and silver bullion has rocketed there has been a proliferation of new gold and silver bullion dealers. "Westminster Mint is a well-known company established in 2001 supplying ISO 9001 certified silver rounds to the public. Our formula for success is to provide consistently low prices, fast delivery of your precious metals and customer service that does what we say we will do." said Clay.
Background information
Privately minted silver bullion coins are commonly called "silver rounds" and are the best kept secret in the bullion industry. Rounds come in a variety of sizes and designs, but the most common format is a 1-ounce round that is an attractive alternative to American Silver Eagles and Canadian Maple Leafs. Investors can often save up to $3 per ounce when buying silver bullion rounds over silver bullion coins. Rounds are hallmark stamped with their exact weight and purity and come in a wide variety of designs. ISO 9001 certified silver rounds are eligible for inclusion in IRA and other retirement accounts.