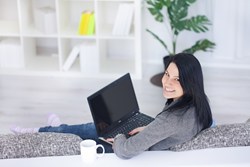 "Nearly two thirds of the women we surveyed are searching for a middle ground between 'Leaning In' and 'Opting Out,'" says Sherry Lombardi, Hulafrog's CEO & Co-Founder. "Flexibility is the key for most moms."
ATLANTIC HIGHLANDS, NJ (PRWEB) August 08, 2013
As parents send their kids off to school this Fall, many will re-evaluate their own schedules and careers. Kids in school full time? What does that mean for me?
Hulafrog, a network of local websites for parents, today released an infographic and the results from a survey of its subscribers around the age-old issue that haunts moms from preschool pick-up lines to corporate boardrooms: Work full-time or stay home with the kids – What's the best choice?
Hulafrog's survey, run between July 25 and August 2, 2013, polled 2,127 U.S. women with children at home under the age of 18. Of these respondents, 97.6 percent had at least one child under the age of 12.
The results underscore the deep conflict between "leaning in" and "opting out" for moms today. Most moms say what they really want is something in between. 65% said their ideal career situation is to work part-time and only 9% say their ideal is to work full-time. However, this does not reflect what most are doing right now. 45% of respondents are working full time, 30% are staying at home raising their kids and only 25% are working part-time.
"Nearly two thirds of the women we surveyed are searching for a middle ground between 'leaning in' and 'opting out,'" says Sherry Lombardi, Hulafrog's CEO & Co-Founder. "Flexibility is the key for most moms. 59% of the women surveyed are willing to take less pay in exchange for a flexible work schedule. Companies need to hear that."
Hulafrog's survey also addressed several of the hot-button issues surrounding opting out of the work force, re-entry and what matters most to moms:

57 % of stay-at-home moms say they would have continued working if their employer offered the ability to work from home.
Yet, only 14 % of full-time working moms work from home two or more days per week.
Only 30% of moms believe that companies today are good at allowing parent employees to balance work & family life
"Think of what our workforce is missing," says Kerry Bowbliss, Hulafrog's Co-founder & Chief Publisher. "Of the women who have opted out, 76% have a college degree or higher and 58% have between 6 and 15 years of professional experience. And those numbers go up among the full-time working moms that would prefer to work part time. It's a huge talent opportunity for those companies that find even just a few ways to be more family-friendly."
With regards to re-entering the workforce, 8.5 out of 10 stay-at-home moms plan to "opt back in," and 2 out of 3 will look for part-time work. Of those women looking to return to work, 89% worry about obstacles to finding a good job. Their top three concerns are:

Hours won't be 'family friendly'
Work references outdated
Professional skills not current
When it comes to what matters most to parents when considering their ideal job situation, flexibility trumps all. The survey found the top 5 benefits for moms are:
1. Flexible Schedule 74%
2. Salary/Pay 67%
3. Good Boss or Mentors 48%
4. Challenging & Rewarding Work 48%
5. Health Insurance Benefits 47%
"Our goal with this survey was to shed light on an opportunity that is one of the reasons we founded Hulafrog," says Lombardi. "There is a vast pool of incredibly talented, smart and experienced women sitting on the sidelines of the work force. Our mission has been to create a great work-from-home career alternative for professional women with kids. And, really any company that offers just a few simple benefits like the ability to work from home at times and a more flexible schedule will benefit tremendously."
Hulafrog recently closed a seed financing to expand its U.S. business and is looking for parents interested in becoming publishers of new local Hulafrog websites across the country. The company is now accepting applications for its Fall Hulafrog University classes at http://hulafrog.com/start.
ABOUT HULAFROG
Hulafrog connects suburban parents to kid-focused events & businesses in their local community. Founded in 2010, Hulafrog is part daily event calendar, part parent-rated business directory. Moms and dads use Hulafrog's hyperlocal guides to find everything from fairs and festivals to karate studios and kid friendly restaurants via websites, mobile devices and email. The company is "powered by parents", tapping the growing segment of today's workforce that is searching for family-friendly, work-from-home career alternatives. For more information visit http://hulafrog.com.
LINKS
Infographic
Survey Summary Document
###