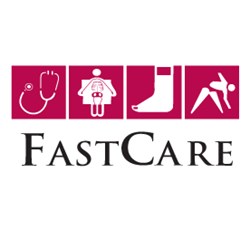 Miami, FL (PRWEB) August 14, 2013
There used to be a specific "flu season", but with so many bugs and super bugs in existence these days, and people moving around the world from country to country on such a consistent basis, it seems as though any season can be flu season. However, there is still a "season" for flu shots, during which people should strongly consider being vaccinated against the flu virus, for their own health and the protection of the people around them. Every year, the Department of Health releases a new, specific vaccine that is designed to protect people from the next year's expected flu virus. All types of flu are unpleasant and it is wise to be protected against the worst of the symptoms, which is what the vaccine is able to do. Furthermore, certain strains of the flu virus can be extremely dangerous for vulnerable people, such as infants, older people, and anyone with a compromised immune system. There can be no substitute for protecting vulnerable people from getting sick with flu. In some cases, repercussions from flu can even be fatal. It is imperative that vulnerable people receive the recommended vaccination as soon as it becomes available. It is in everyone's best interests to keep communities free of the flu virus.
FastCare, a leading provider of urgent care in Miami, FL, announces new preventive services availability such as the flu shots for all walk-in and existing patients, all year round. This is particularly reassuring for vulnerable people, many of whom may not have access to a vaccination elsewhere. FastCare offers all kinds of preventive care, such as preoperative physicals and clearances that are needed before certain surgical procedures. FastCare has some of the best doctors Aventura has to offer, and the physicians at their network of walk in clinics keep themselves informed of exactly when new flu vaccines become available. The Department of Health advises that everybody over the age of six months is vaccinated against influenza. Statistics show that individuals are 60% less likely to seek treatment for flu symptoms if they have been given the flu shot. For certain people and age groups, the vaccination can be given in a nasal spray rather than through an injection. The flu shot or nasal spray is easy to administer, and patients walking into FastCare's Miami Beach clinic will be pleasantly surprised by how simple and easy the process is. Patients can get advice on a whole range of preventive measures, including flu shots, which can help reduce the need for urgent care in the future. People searching for a walk in clinic in Miami will discover that FastCare consistently comes up at the top of the list.
About FastCare:
FastCare is a company specializing in urgent care in Aventura and Miami Beach area. The company is staffed by fully qualified physicians, and is dedicated to providing the very best health care to all its patients. For more information, call 786-923-4000 or visit myfastcare.com.