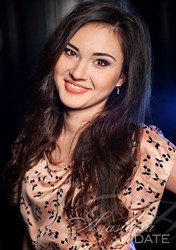 (PRWEB) August 07, 2013
AnastasiaDating is one of the world's leading online dating services. The company has been providing an exclusive online dating service for international members for over twenty years.
Recently, it announced huge growth in the number of new applications from European members. Traditionally, the largest proportion of AnastasiaDating members have been American individuals, but news of the company's high quality service has been spreading. Now European professionals are keen to join. The company recently reported a significant increase in new memberships from a number of European countries.
As a result of the influx of new memberships, the company is preparing for an extremely busy year ahead. Interest in the service has been steadily increasing on a monthly basis. The company has over four million international members, who are happily accessing the dating service on a daily basis. AnastasiaDating offers a more exclusive form of online dating, and the higher quality provided, is what is attracting increasing numbers of people to the website.
AnastasiaDating has been providing a high class dating service to millions of happy members for a long time, and it is highly experienced in delivering a safe and secure environment, where members can enjoy connecting to each other.
Helping people find love and romance with international partners is what AnastasiaDating is dedicated to doing. The top reviews and high praise the company consistently receives helps to spread the word about how successful this company is. Online dating has now become the number one method of meeting a partner. But the company does not offer a standard dating site at all.
The AnastasiaDating service offers members an exclusive and high quality platform where they can meet the finest people from all around the world. Successful and intelligent men and women can talk to each other and connect at any time of the day or night.
The beautiful ladies available on the site are stunning, and so charming to talk to, male members are reporting. It is no surprise that figures for new male memberships have increased so rapidly. For thousands of men, the opportunity to talk to an attractive and interesting international lady on AnastasiaDating is obviously too good to miss.
For successful men and women from all over the world who want to connect with each other, there is no better service online at the moment than AnastasiaDate.com.
The company also recently launched a new app, which is available from Google Play. The app has been very well received by thousands of members, who use it to enjoy dating wherever they are, from their mobile devices. By giving its members the chance to enjoy online dating in such a variety of ways, AnastasiaDate.com is fast becoming a leader within the industry.
Members can engage in interesting conversations, with charming people and they can get the best from their online dating without any stress or worry. So many couples are finding romance, and these success stories are also contributing to the popularity of AnastasiaDate.com.
About Anastasia Date
AnastasiaDate is the leading international dating service that facilitates exciting and romantic companionship with beautiful and interesting women from all over the world. Founded in 1993 by a Russian-American couple, AnastasiaDate now has over 4 million international users and attracts more than 10 million online visits monthly. Additionally, over 1.5 million conversations are exchanged onsite daily. AnastasiaDate is committed to member safety, customer satisfaction and the on-going pursuit of innovation. Headquartered in Moscow and New York with additional representation in every country it touches, AnastasiaDate provides a high level of customer service to a worldwide clientele. AnastasiaDate users are able to communicate across a variety of top-notch multimedia platforms, including video chat and a mobile app for Android devices available in the Google Play store.