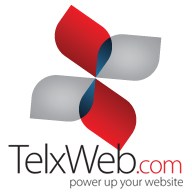 Miami, FL. (PRWEB) August 15, 2013
For most business owners, the Internet is still a very mysterious medium. The majority of people these days understand how to use the Internet, but how the Internet actually works can be a little confusing to comprehend. Unless an individual works directly in IT, it can be frustrating and time-consuming trying to keep up and knowing exactly how the Internet can be used to market a business successfully. The question most business owners want the answer to is, how will potential customers find them once they have launched a website. While there are promotional campaigns that can be run, and local publicity drives that can be organized, the fastest way to ensure that potential customers see a company's website is to get it to the top of a search engine list. This is why it is essential for business owners to learn the skills and techniques behind local search engine optimization.
Telx Web, a company specializing in marketing and website design in Miami, announces new strategies for teaching business owners how to maximize their opportunities for attracting new customers online. These include the content management service - ensuring that the client's website is consistently updated and that they are managing their content properly. Search engines pick up on updates, so the more often a website is updated, the more visible it becomes to search engines, and the more chance it has of making it to the top of the search listings. Advertising can be extremely expensive, so for many business owners, understanding search engine optimization techniques is vital in order for them to compete with other local businesses. When looking for affordable website design, companies should also be looking for services that offer search engine optimization strategies as well. It is literally a case of getting to the front of the list, in order to be one of the first businesses that a potential customer sees when they do an Internet search for local services. For specialist services, it is fairly easy for businesses to be found because the completion tends to be light or none existent. For example, a party entertainer specializing in puppetry might be the only one in a local area, and is therefore easily found. But for very popular services, such as dog grooming or floristry, it is imperative to get ahead of the competition and get onto the first page of any Internet search. While Telx Web is primarily known for web design in Miami, the company also includes several top experts in SEO who can advise clients on how to stay on the first page of search engine listings. Once the strategies have been understood by business owners, search engine optimization can become one of the most effective and affordable forms of advertising.
About Telx Web: Telx Web specializes in providing bespoke website services, and is considered to be one of the best SEO companies in Miami. For more information about website services, including design, content management systems and bespoke SEO solutions, call toll free: 1800 7070.WEB (932) or visit telxweb.com.