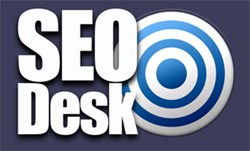 (PRWEB UK) 12 August 2013
E-motion Images are looking forward to a number of upcoming wedding fairs in the Greater London area, and the company has announced a new promotion for couples attending any of the fairs. Between September and November, E-motion Images will be present at four different wedding fairs and any bride or groom that books their services after seeing them at any of these events will be in line for a special bonus.
The company, regarded as one of the best wedding photographers London has to offer, will provide a 10% discount on any order made in conjunction with a wedding fair. On top of this, the happy couple will also receive a pre-wedding or engagement photo shoot in addition to the main package. Planning a wedding can be difficult, but it can also be expensive so this sort of promotion should be a particularly popular offer to any couples planning their big day.
Even though the wedding season of 2013 is in full swing, planning for the wedding season of 2014 is very much underway. The first wedding fair of the season that E-motion Images will be attending is on the 22nd of September. This event takes place at the Camden Holiday Inn, and this will be the first opportunity for happy couples to take advantage of the wedding fair promotion on offer.
The following weekend provides another opportunity to see the work of a highly rated London wedding photographer as E-motion Images will be attending the Valentines Mansion wedding fair in Essex on Sunday the 29th of September.
The company is also lined up to attend wedding fairs in October and November so there will be plenty of opportunities for couples to make a booking and receive their special offer. On Sunday the 27th of October, E-motion Images will be present at the Sheraton Skyline wedding fair in Hayes, and on Sunday the 24th of November, E-motion Images will be present at the One Whitehall Place wedding fair in London.
E-motion Images hold a strong reputation for providing a wedding photography service that is different from the norm or traditional. The company can provide a creative editorial style wedding photography package in addition to the traditional style of wedding photographs that are often provided by wedding photographers. This means that couples are left with a beautiful and stylish collection of wedding images that faithfully tell the story of their special day, in a contemporary and visually striking way. The wedding fair promotion on offer from E-motion Images makes their service an even more attractive one for couples looking for a high quality but good value London wedding photographer.
About E-motion Images:
E-motion Images is the London wedding photography brand of professional freelance photographer Phil Bourne. Phil has an extensive history of editorial and commercial portrait photography with his work being featured by publications such as NME, Mojo and the New York Times. The company has developed a strong reputation for providing stunning and memorable wedding photographs that are different from the traditional style of wedding photo packages.