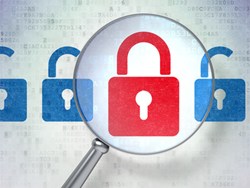 If a user needs an SSL proxy server or a US Proxy server, they can find one in seconds.
Dallas, Texas (PRWEB) August 08, 2013
idcloak has released its Anonymous Proxy Server List, a free database of all known public proxy servers around the world. When an internet user faces restrictions while accessing a specific website, video or page, they may connect to one of the displayed servers to circumvent the block.
Robin Welles of the idcloak web research team explains why proxies make such great unblockers, "Basically, the proxies displayed on the list allow the user's browser to go to a new IP location before accessing the site. Whatever the cause of the block, be it locally or with the site itself, this rerouting bypasses all restrictions."
Setup of a proxy on a browser is very straightforward, but Welles says users can make the process even easier by keeping a separate browser aside for proxy use. "If you have a separate browser pre-configured to access one of the proxies on our list, you waste no time at all. You don't need to run all activity through the proxy, but just use it when you run into a restriction: simply open the pre-configured browser, paste in the blocked URL and you're there."
The list incorporates a live proxy checker which analyzes, verifies and assesses every proxy in the list. The most recently checked proxies are displayed at the top of the list and are therefore recommended, since the performance data is more up to date for recently-checked proxies.
A filter function is also provided to help the user find a specific proxy in a specific country. "We wanted to give quick access to custom lists at the click of a button. If a user needs an SSL proxy server or a US Proxy server, they can find one in seconds."
The shown proxies are compatible on any device and platform as long as the browser offers a proxy input menu, "We found that most mobile browsers do not offer the option for proxy use. Opera Mobile does through the opera:config page. This reason alone places Opera a proud head above the rest in terms of anonymous surfing."
For more, see http://www.idcloak.com/.