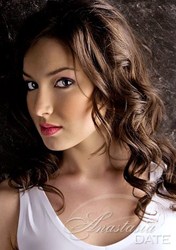 (PRWEB) August 11, 2013
Anastasia Web is the leading international online dating service. The company recently announced a whole range of new improvements to membership services online. The company has experienced huge growth in popularity over recent months, and the website has been receiving massive amounts of traffic. The new improvements were implemented by the development team in order to cope with the increase in demand.
Over 4 million worldwide Anastasia Web members access the website on a daily basis. The company is well known as one of the finest online dating services in the world offering high quality dating experiences to discerning men and women.
International online dating is a phenomenon which is growing in popularity. Growing numbers of individuals are seeking the opportunity to connect with someone different. They want to meet new types of people who can bring something culturally unique to the relationship. Anastasia Web is certainly meeting the needs of members by helping to introduce some of the most handsome and successful men to charming, beautiful ladies.
Anastasia Web told us recently that it is extremely proud of its reputation as a top quality online dating service provider. The company is dedicated to delivering a first class dating experience to each and every member. The latest improvements to the website have been very well received by members whose feedback, the company told us, has been extremely encouraging.
All the new improvements have now been fully implemented and the company reports that everything is running smoothly. All aspects of the service are functioning well, and there has been no interruption in service for the company's valued international clientele. The Anastasia Web team will now be monitoring the new improvements to ensure continued high levels of performance at all times.
There is no doubt that love is blossoming on a daily basis for Anastasia Web members. They choose this dating experience over others on the internet, because of the exclusivity of the service, the high quality of the individuals they can meet, and the unique international flavour of the connections that can be made.
This is a unique combination, and it is what makes Anastasia Web so popular. New memberships are being received every day as growing numbers of single people join up, looking for romance and hoping to find love.
Very special friendships are formed between members, and the company is always delighted to hear stories of blossoming romance between happy couples who met each other on AnastasiaDate.
The company hopes all the newly added improvements will ensure the website can cope with the huge increase in demand. The testing phase was extensive and the development team worked for 24 hours a day to ensure all the changes were implemented smoothly, and with no disruption to services.
AnastasiaDate is a professional and experienced company that delivers one of the world's finest online dating services. It is always working hard to use the latest developments in technology to improve services and enhance members dating experiences online.
About AnastasiaDate
AnastasiaDate is the leading international dating service that facilitates exciting and romantic companionship with beautiful and interesting women from all over the world. Founded in 1993 by a Russian-American couple, AnastasiaDate now has over 4 million international users and attracts more than 10 million online visits monthly. Additionally, over 1.5 million conversations are exchanged onsite daily. AnastasiaDate is committed to member safety, customer satisfaction and the on-going pursuit of innovation. Headquartered in Moscow and New York with additional representation in every country it touches, AnastasiaDate provides a high level of customer service to a worldwide clientele. AnastasiaDate users are able to communicate across a variety of top-notch multimedia platforms, including video chat and a mobile app for Android devices available in the Google Play store.