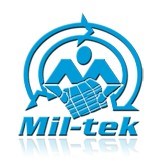 You'd be surprised however that with a few simple steps such as the tips we have mentioned, recycling need not be a bother and can also bring significant savings.
(PRWEB UK) 8 August 2013
Particularly for smaller UK firms with premises that are limited in size, waste recycling can seem like a daunting task. Research has shown however that over a quarter of companies who began recycling initiatives at work did so because saving space was a motivating factor, since a waste conscious office is tidier and thus more efficient place to operate from.
Leading baler provider Miltek has helped multitudes of UK businesses boost their office recycling in impressively space effective ways. They offer top tips on how to get the ball rolling without any fuss.
Get Staff on Board
Even the most carefully implemented recycling program will fail if all employees are not on board and clearly aware of what they need to do to contribute, warns Miltek. Ways to motivate staff include regular emails detailing progress (the amount of materials recovered), savings made and the environmental benefits that are being achieved, along with reminders and further tips to boost recycling rates. Another idea to incentivise staff is to host "Recycler of the Month" competitions.
Simple Ways to Reduce Paper Usage
Even with the surge in digital devices we all now use, offices typically still go through tons of paper per month. To cut back on unnecessary wastage, encouraging your staff to print out emails only when necessary and reuse scrap paper for notes. Another effective tip suggests Miltek is to print on both sides of A4 paper.
Separate Recyclables
Other than paper, offices generate loads of other waste, such as stationary, ink cartridges, posted materials plus food and drinks packaging. Miltek advises that recycling can be easily streamlined if each type of waste material is thrown into its own dedicated, clearly labelled bin when employees discard them.
Balers for Compacting and Convenient Storage
One of the biggest problems faced by those recycling in the workplace is the tricky issue of where to store all the materials that have been gathered whilst awaiting collection. One of the best ways to maximise office space and recycle effectively is to use a baler. These machines can be bought or rented from leading suppliers to match every budget, and they come in a range of different models to suit individual business needs. They conveniently compact recycled waste into easy-to-handle bale bundles, which allows for easy storage as well as the reduction of waste disposal costs by minimising the amount of bins or collections required (not to mention savings on landfill taxes).
John Davies, Sales Director at Miltek, concluded: "Many UK firms are under the impression that setting up and successfully running a recycling program at their premises is a major undertaking. You'd be surprised however that with a few simple steps such as the tips we have mentioned, recycling need not be a bother and can also bring significant savings."