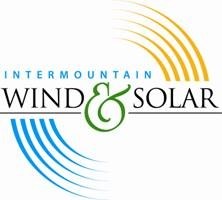 The ICSI workshops will greatly improve the well-being of the community.
Woods Cross, UT (PRWEB) August 07, 2013
Leading supplier of sustainable energy systems Intermountain Wind and Solar (IWS) is taking strides to expand their concepts with the new Intermountain Community Solar Initiative, or ICSI. IWS, renowned as leading solar installers of Utah, has started the initiative in the hopes of spreading the concepts of sustainable emergency power in Idaho.
According to Doug Shipley, founder of IWS, ICSI works by offering "bulk purchasing power to the individual client on a community level". The initiative is set to offer incredible price breaks to residential customers on sustainable systems like solar panels in Idaho. The benefits of such arrangements not only include a smaller carbon footprint, but a smaller power bill as well—the tax breaks and government incentives for such systems are extensive.
The ICSI was founded in order to educate growing communities on the advantages or sustainability. The solar installers of Utah have dedicated years to spreading their knowledge of green homes throughout the Intermountain West, and are now offering a workshop to educate locals on the benefits of sustainable emergency power in Idaho. The initiative allows community members to pool together a common desire for a sustainable source, and install private residential solar panels in Idaho for a price that rivals that of commercial or bulk projects.
Along with the ICSI, IWS is offering community workshops that will act as a tool to inform interested members about green living, and to answer any questions that they might have to ask of the experienced solar installers of Utah. The workshops promise to benefit the community greatly. These benefits will not only be financial, but environmental as well.
The products and services that are offered by IWS are unmatched. Only the most state-of-the-art systems and panels are used by the company to provide both residents and business sustainable emergency power in Idaho. The installation is quick and thorough—and clients will be impressed with the quality and attention to detail that goes into every IWS setup.
The ICSI is only one of the many changes and programs that are on the horizon for IWS customers. The innovative sustainable energy suppliers are always striving for cleaner, more efficient and more affordable solutions for residential homes and businesses alike. Thanks to the new ICSI, prospective clients will have all questions answered thoroughly, and can receive help choosing what system best suits their lifestyle. And, with the money saved on electric bills, a system for IWS will pay for itself in next to no time. Find out more about ICSI at http://www.imwindandsolar.com/ICSI .