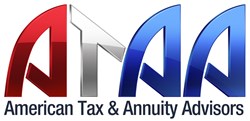 This will be the most intense sales training available. – Phillip Wasserman
Orlando, FL (PRWEB) August 08, 2013
Phillip Wasserman announces a sales training workshop featuring Astronaut Dr. Edgar Mitchell and Dr. Donald Moine.
Phillip Wasserman and American Tax & Annuity Advisors have announced a sales training workshop to take place for insurance professionals at the Ritz Carlton in Orlando, Florida.
September 28th-29th, 2013.
Training will include:

Advanced marketing advice and strategies
Unique sales techniques
Key pieces of literature from the most successful salespeople of all time
Special guest speakers
Opportunities for you to ask questions to the businesses "big hitters" and develop relationships with your peers
TAX FREE wealth transfer-Focus on the Anti-Annuity (Single Premium Life)
"This will be the most intense sales training available." – Phillip Wasserman
Featured guest speakers include Astronaut Dr. Edgar Mitchell. As a lunar module pilot of Apollo 14 he spent nine hours working on the lunar surface, making him the sixth person to walk on the moon. Dr. Mitchell is also a recipient of the Presidential Medal of Freedom for his instrumental role in taking Apollo 13 home.
Dr. Donald Moine will also be speaking. Dr Moine is credited with being one of the founders of the field of sales and marketing psychology. In 1982 Dr. Moine wrote the first book on neuro-linguistic programming (NLP) applied to sales and marketing. This book literally changed the way sales and marketing campaigns are conducted around the world. His sales and marketing projects have led to documented sales increases of more than $9 billion for his clients. In 1990, Dr. Moine and New York Times syndicated columnist Dr. Ken Lloyd wrote Unlimited Selling Power, which has been one of the best-selling marketing books ever written. Success magazine selected Unlimited Selling Power as one of the top 10 sales books of all time. Dr. Moine has served as an advisor to dozens of major companies around the world, including: General motors, AT&T, Merrill Lynch, Paine Webber, Sun America Securities, Zurich Insurance, and many more.
Phillip Wasserman is one of the Nation's leading authorities on Life insurance and annuities. He is the author of "Outlasting the Storm A Guide to Annuities and Safe Retirement Strategies", a book used by over 1000 advisors Nationwide.
For information contact Phillip at 1-800-254-9567 or email phillip(at)americantaxandannuity(dot)com