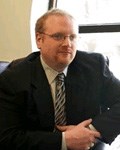 Westborough, MA (PRWEB) August 08, 2013
Bob Kalagher of Ross Mortgage Company was asked to make an appearance on "The Real Estate Show," hosted by Nelson Zide, and he enthusiastically accepted the invitation. Kalagher's first appearance can be watched here: http://vp.telvue.com/preview?id=T01919&video=159770. On this program, Bob Kalagher and Nelson Zide discussed the recent rise in mortgage interest rates and FHA 203K streamlined rehab loans. His August appearance is available here: http://vp.telvue.com/preview?id=T01919&video=162755. This segment covers the full aspect of FHA 203K rehab loans.
Access Framingham TV (AF-TV) is a Public Access media center in Framingham, MA. Framingham cable subscribers can watch "The Real Estate Show" on RCN Channel 3, Comcast Channel 9, or Verizon Fios Channel 43 on Wednesdays at 10:30pm, Thursdays at 7pm and Saturdays at 12:30pm.
Visit Ross Mortgage today at http://rossmortgage.co/.
About Ross Mortgage Company:
Ross Mortgage Company was founded by Robert J. Kalagher and his father in November of 2001. The co-founders have 30+ years' experience in the retail mortgage banking industry. The corporate headquarters is located in Westborough with additional offices throughout Massachusetts and southern New Hampshire. Ross Mortgage is licensed in Massachusetts, New Hampshire, Maine, Connecticut, and Rhode Island.
Ross Mortgage offers a variety of mortgage loan products, and the company is a Direct Endorsed lender for the Federal Housing Administration and the Veteran's Administration. As an approved lender, Ross Mortgage has the ability to originate, underwrite and close these government guaranteed mortgage loans in all the states where it holds a license.
We lend in the following states: MA, RI, ME, NH, CT. Massachusetts License MC2084, Rhode Island License Number 20051871LL, Maine License Number #SLM8280/SLB12108. Licensed by the New Hampshire Banking Department, First Mortgage Broker and Banker License No. 8882-MBB, State of Connecticut Department of Banking, First Mortgage Lender/Broker No.