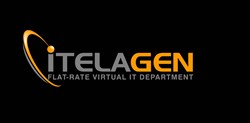 Dr. Locke, of Ocala, Fla., said: "UroWorx offers an out of the box option for urologists where minimal customization and effort is needed to ensure templates are seamlessly integrated and ready for immediate use."
Jersey City, NJ (PRWEB) August 08, 2013
ITelagen Inc., a leading provider of healthcare IT support and system administration has developed UroWorx™, a series of urology-focused templates geared toward enhancing the use of NextGen® Ambulatory EHR for urologists. NextGen Healthcare Information Systems, LLC is a wholly owned subsidiary of Quality Systems, Inc., and a leading provider of healthcare information systems and connectivity solutions. ITelagen provides a range of support services for NextGen Healthcare products including professional services, training, hosting and traditional IT support; making it a one-stop shop for electronic health record (EHR) solutions.
With content development and workflow guidance provided by urologist Dr. Russell Locke of Ocala, Fla., ITelagen began marketing and providing demonstrations on UroWorx for NextGen Healthcare on August 1. UroWorx is now marketed nationwide. UroWorx empowers urology practices with integrated technology designed to match urologic workflows. UroWorx delivers patient-at-a-glance views providing pertinent information with reduced digging and multiple clicks through templates.
Dr. Locke, chairman and founding director of Vantage Urologic Institute in Ocala, Fla., said: "UroWorx offers an out of the box option for urologists where minimal customization and effort is needed to ensure templates are seamlessly integrated and ready for immediate use." Dr. Locke has been working side-by-side with ITelagen staff to ensure UroWorx delivers value to NextGen Ambulatory EHR users while enhancing the overall operations of a urology practice.
UroWorx provides efficiency by design through reduced scrolling and a clutter-free workflow that matches that of a urology practice. The delivery of patient-at-a-glance views featuring pre-populated templates, defaulting directly to urology and including gender specific prompts makes data entry an easy task. UroWorx immediately pulls medical history and pertinent vitals based on previous visits and diagnosis codes.
John O'Keefe, chief executive officer for ITelagen, said: "As a value-added reseller for NextGen Healthcare, we wanted to differentiate ourselves in the market. UroWorx' specialized templates and database of urology information offers urologists time- and cost-savings features and functions for their practices. We believe UroWorx is a must-have for any urologist currently utilizing the NextGen Ambulatory EHR solution or thinking about implementing NextGen Healthcare into his or her practice." The single-click navigation to urology-specific Healthcare Performance Improvements (HPIs), procedures, treatment plans and orders minimizes documentation and improves the accuracy of medical records.
UroWorx is designed to enhance the clinical, business and financial performance of smaller practices. The product provides key application features and functions urologists need to be successful and compatible with their EHR. Offering practices cost flexibility, UroWorx can be implemented as a combined solution or as a stand-alone application. Regardless, UroWorx for NextGen Healthcare is provided by ITelagen as part of a total solution for urology practices which includes implementation, maintenance, hosting and support for one low monthly fee. The ITelagen approach makes UroWorx for NextGen Healthcare affordable for many practices, regardless of size.
Configured and designed to fully integrate with NextGen® Knowledge Base Model (KBM) 8.1, UroWorx provides urologists with a specialty EHR platform to enhance productivity, accuracy and patient care. UroWorx has been designed for both existing and new NextGen practices and can be uploaded remotely. Existing NextGen Healthcare clients can expect enhanced urology workflow features and efficiencies.
ITelagen adds UroWorx for NextGen Healthcare as a product offering among a wide array of other ancillary services including implementation, training, support, template development, hosting and system optimization. ITelagen provides unlimited onsite and remote technical support for businesses, and the platform monitors the activity of servers 24/7 to ensure the security of client applications. Its cloud-based system supports and manages patients' EHRs, as well as assists with coding and billing records, medical and insurance claims, and categorizing insurance collections. ITelagen also provides disaster recovery, and related services to update and back up data.
For more information on UroWorx™, please visit nextgensupport.com/uroworx/.
About ITelagen:
ITelagen® redefines Healthcare IT for medical practices by providing electronic health records (EHR) as part of an entire back-office solution that includes unlimited onsite & remote technical support for all of your staff and secure hosting of your patient data. We are more than just desktop technicians, but a complete healthcare technology team made up of CIO's, engineers, and healthcare EHR experts. With ITelagen, you can have all the benefits of your very own fully-staffed IT Department, without the expense of an in-house staff. By combining certified EHR experts with IT and hosting, ITelagen becomes the single point of contact and "One-Stop Shop for EHR®" for IT and EHR infrastructure, all for a flat monthly subscription fee. For more information, visit ITelagen on the Web at http://www.itelagen.com. Follow ITelagen on Twitter at https://twitter.com/ITELAGEN, Facebook at http://www.facebook.com/itelagen, or LinkedIn at http://www.linkedin.com/company/itelagen.
Contact:
Emile Ondrus
ITelagen, Inc.
201-239-8405
press(at)itelagen(dot)com