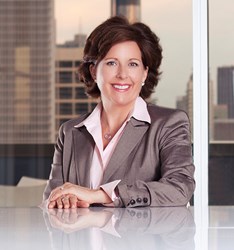 San Jose, CA (PRWEB) August 20, 2013
People First Productivity Solutions, a San Francisco Bay Area sales training and consulting company, is proud to announce the August 24th CONNECT! Online Radio Show for Professional Sellers. This broadcast, CONNECT! Selling with Noble Purpose, will feature best selling author and leadership consultant Lisa Earle McLeod. Her newest book, Selling with Noble purpose, hit the best seller list within one month of publication. As a recognized keynote speaker and workshop leader, she has done programs for giants like Apple and Google, as well as delivering over 500 keynotes and programs to audiences as large as 2,500.
Earle McLeod will discuss how organizations and leaders can drive better results by instilling a greater sense of purpose enabling people to close more business, become more effective leaders and lead happier lives. She will discuss her theories with Deb Calvert, president of People First Productivity Solutions and host of CONNECT! Online Radio. As they discuss finding a greater sense of purpose, Calvert and Earle McLeod will take listener questions live on air and will also answer questions submitted beforehand via email. Intended to inspire business owners, managers and individuals to woo and retain customers, this is one broadcast that no sales professional should miss. To tune in on Saturday morning August 24th, go to the CONNECT! page at blogtalkradio.com, and to call in live dial (347) 202-0896.
This program will also be available for download at Connect1 on iTunes or at the link above after the broadcast. You can listen to the archived recording of this broadcast as well as tuning in to hear a variety of topics and guests previously featured on the program. To access the archives, go to http://peoplefirstps.com/category/radio-shows/.
CONNECT! Online Radio Show for Selling Professionals, part of the CONNECT! Community by People First Productivity Solutions, is a bi-weekly broadcast provided to help sellers "Ignite their Selling Power in Just an Hour." The CONNECT! community provides discussion groups, blogs and other resources for selling professionals, leaders and emerging leaders, trainers, coaches and individuals. Founded in 2006 by former corporate Sales and HR Executive Deb Calvert, People First Productivity Solutions operates with the mission: "We Build Organizational Strength by Putting People First."