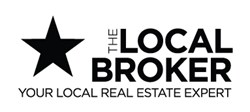 "With the help of Ian's websites, I have grown one of the most amazingly unique teams in the Austin area. It's truly a win-win situation!" Elizabeth Riley with Keller Williams Realty
Atlanta, Ga (PRWEB) August 08, 2013
The Local Broker LLC is proud to announce the launch of its first local real estate website in Austin, Texas, The Local Broker Austin.
With detailed descriptions and professional photography, the site brings Austin's unique neighborhoods to life, offering a wealth of local listings that make the home shopping process simple and efficient. The Local Broker Austin site uses new IDX technologies and a customized WordPress platform to create a seamless and efficient real estate portal.
Local Broker Austin is the first of many Local Broker sites. Future cities already reserved by top local agents include Charlotte, Memphis and Nashville.
"Austin is our flagship city and I am proud to partner with Elizabeth Riley of Keller Williams Realty as we venture into this market," said Ian Marshall, founder and president of the Local Broker. "The online real estate market in Austin is one of the most competitive in the country. Our success in Austin against steep competition will be a great accomplishment."
Based in Atlanta, The Local Broker is the brainchild of real estate veteran Ian Marshall, and the culmination of more than ten years of building and growing some of the country's top local real estate websites. The Local Broker partners with top local real estate agents and brokers nationwide to create a state-of-the-art online presence.