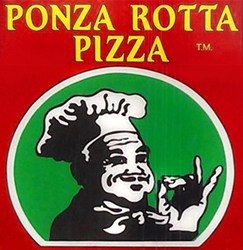 Waukesha, WI (PRWEB) August 07, 2013
Jimmy's Grotto, located at 314 E. Main St. in Waukesha, has expanded their menu to include some customer requested favorites. Customers can come in to Jimmy's Grotto and not only experience the famous Ponza Rotta, they can try new menu items including new sandwiches and appetizers.
"Many customers know us for our Ponza Rotta," says Doug Ciampa, owner of Jimmy's Grotto. "But, with our newly expanded menu, we are ready to be become well known for even more. There are some really delicious new items that people are really going to love."
The Waukesha restaurant's newly expanded menu features fried pickle chips, chili dogs and a plethora of foods featuring nacho cheese, including a nacho dog and nacho cheese fries.
Since 1946, Jimmy's Grotto has been a favorite for Italian food in Waukesha featuring the Ponza Rotta, a registered trademark of Jimmy's Grotto and one the most craved Italian dishes in the Milwaukee area. Jimmy Grotto's stuffs their classic pizza crust with delicious toppings, sauce and cheese and deep fries it to perfection.
Jimmy's Grotto's menu is available for dine in, carry out and delivery:
Monday – Thursday: 9:00 a.m. - Midnight
Friday and Saturday: 9:00 a.m. – 1:00 a.m.
Sunday: 11:00 a.m. – 10:00 p.m.
For more information about Jimmy's Grotto's newly expanded menu or to place an order, call (262) 547-8906 or visit http://www.jimmysgrotto.com.
About Jimmy's Grotto
"If you like Pizza, you'll love Ponza!" Famous for their Ponza Rotta, Jimmy's Grotto is a family owned and operated Waukesha Italian restaurant that is ready to welcome their customers into the family. Though everyone loves Jimmy Grotto's Ponza Rotto, make sure to try their Italian sausage sandwich, classic pizzas and other authentic Italian classics that fill their impressive menu, available for delivery, carryout, dine-in and catering every day.